Applications invited for doctoral studentship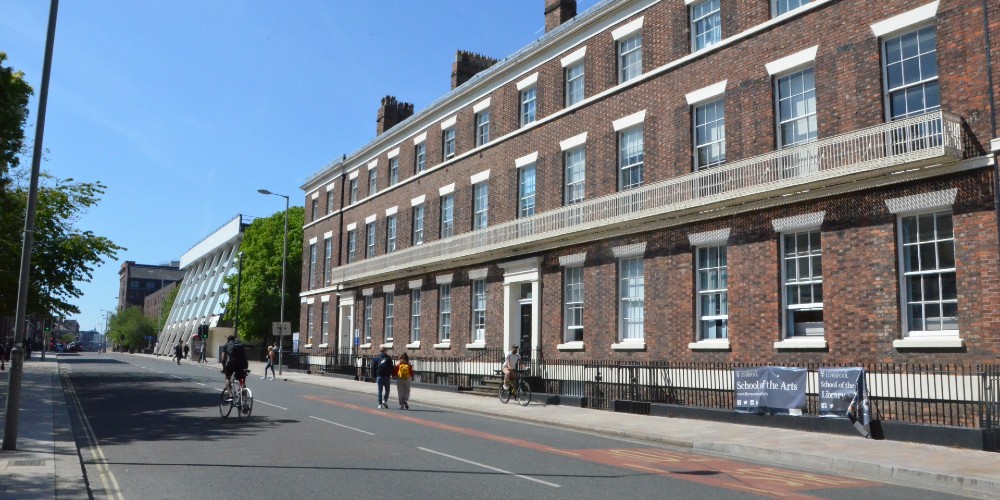 PhD studentship: 'Early Colour Photography and its Contexts in Britain, 1890 to 1935' (Collaborative Doctoral Partnership V&A / University of Liverpool)
Type: Full time
Stipend: Fees (Home Rate) + Maintenance (this is to be confirmed but will be a minimum of £16,062 in 2022/23 plus a CDP maintenance payment of £1550/ a year) for 3.5 years
Contact: Michelle.Henning@liverpool.ac.uk
Closing Date: 25 April 2022
Applications are invited for an AHRC funded CDP studentship offered by the University of Liverpool and the Victoria and Albert Museum (V&A), to start in October 2022.
The studentship will be based in the V&A in London (in the Photography Section) and also in the Department of Communication and Media at the University of Liverpool, and attached to the Centre for Culture and Everyday Life at the University. The successful applicant will work on a collaborative PhD led by Prof. Michelle Henning with co-supervision from Dr. Duncan Forbes at the V&A. Second supervisors are Professor Peter Buse (UoL) and Martin Barnes (V&A).
Applicants are asked to propose a project investigating the colour photography collections at the V&A, focussing on the period 1890 to 1935, a crucial period in the development of early colour photography in Britain. Focusing on the collections of the Royal Photographic Society (RPS) in particular, it will address innovation in the technology and aesthetics of colour photography in the context of changing cultural understandings and experiences of colour in the wider environment and culture of the period. We would encourage you to consider questions about the nature of the photographic industry in Britain, and wider social and economic developments. You are invited to narrow the focus to particular contexts, specific research questions, and possibly a shorter historical period within the timeframe. You should also specify your research methods, which should involve empirical research within the archive as well as developing a conceptual framework. It is intended that the student's research has a direct impact on display and interpretation strategies at the V&A, and there will be opportunities to engage with the public, especially in relation to displays in the Photography Centre.
The V&A is arguably the richest archival resource in the UK for early colour photography. Source materials include the Colin Axon colour photography collection (acquired in 2022), the Royal Photographic Society (RPS) archive, a vast selection of photographic journals and books from the RPS library, and an array of early colour processes themselves. There is extensive source material relating to the 1931 exhibition 'Colour Photography in the Service of Man', the RPS Colour Group, as well as correspondence relating to key figures such as Friedrich Paneth, Alfred Stieglitz, and Alvin Langdon Coburn.The collections include a wide range of colour processes (such as Autochrome, Lippman, Vivex, Dufaycolor, Agfacolor and Kodachrome). Important colour photographers (not already mentioned) held in the RPS collection include Madame Yevonde, Agnes Warburg, Helen Messinger Murdoch, Otto Pfenninger, and D. A. Spencer.
Furthermore, there is a broader context for the study of colour at the V&A, with objects and expertise held in the textiles, prints, and conservation sections. Cross-referencing with collections outside the V&A (in the Science Museum Group, city and national archives and in smaller or private collections) is also possible.
The team supervising this project provides a unique combination of expertise in photography, including knowledge of photographic history and photographic curatorship, specialisms in periodicals, and broader cultural histories. With their support, the student will develop their own research questions and trajectory. They will identify their own case studies and work with supervisors at the V&A to find ways to maximise the public impact of their research, perhaps contributing to cataloguing, displays, interpretation or online content. The student will also bring a prior interest and engagement with photography history and theory. We particularly welcome applications from Black and POC candidates.
Funding
The studentship will provide payment of academic fees, at the standard UKRI rate for 3.5 years and Maintenance Stipend (this is to be confirmed but will be a minimum of £16,062 in 2022/23 plus half-London weighting ) for 3.5 years.
Application procedure:
The minimum application submission requirements are: two high quality academic references, Undergraduate degree (2:1 essential), Master's degree (normally with Merit or above), merit (or 60%) for dissertation.
To apply, please submit a full C.V., Copy of first degree and Master's degree transcripts (or anticipated grade if applicable)
and a research proposal (max. 3 pages) outlining suitability for the studentship and how you anticipate approaching the research. This should include proposed research questions and suggested methodology. Please title your email: PhD studentship: 'Early Colour Photography and its Contexts in Britain, 1890 to 1935"
This should be submitted to artsrecruit@liverpool.ac.uk by no later than 5pm on 25 April 2022.
You should arrange for TWO academic references to be sent independently by referees to artsrecruit@liverpool.ac.uk by the closing date (5pm on 25 April 2022), clearly marked with your name and the studentship you are applying for.
Informal enquiries can be sent to the lead supervisor: