"turnitin" blog posts
Posted on: 23 July 2019 | Category: Conference & Event Reports
On the 20th June, the University of Liverpool hosted the first of a series of Turnitin on Campus events. These events held on campuses across Europe bring together academics, researchers and learning technologists to discuss topics that touch on cultivating academic excellence.
---
Posted on: 12 July 2019 | Category: Conference & Event Reports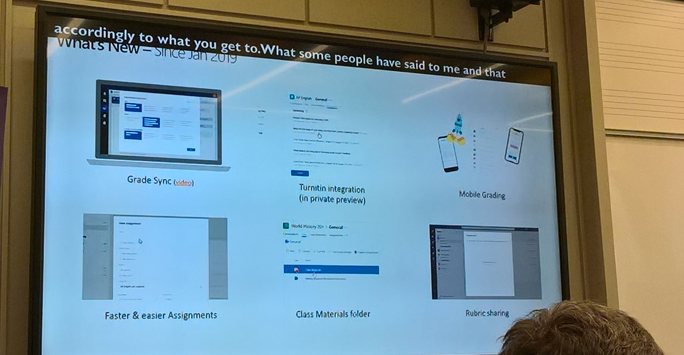 I attended a one day Microsoft Roadshow event held at Newcastle University, where I explored the use of Office 365 apps for learning and teaching.
---
Posted on: 14 September 2018 | Category: General
This summer, whether you were swimming in a deep blue sea or sipping a cocktail whilst watching the sun go down, the thought of VITAL was far from your mind. If you are reading this then you've been plunged back to reality and face the prospect of getting your VITAL module ready for the new academic year. You're not alone in this and we can help with shaping your modules ready for you and your students. So we've compiled 5 top tips of what you should do when preparing your module
---