SAVSNET collaborates with colleagues at the University of Minnesota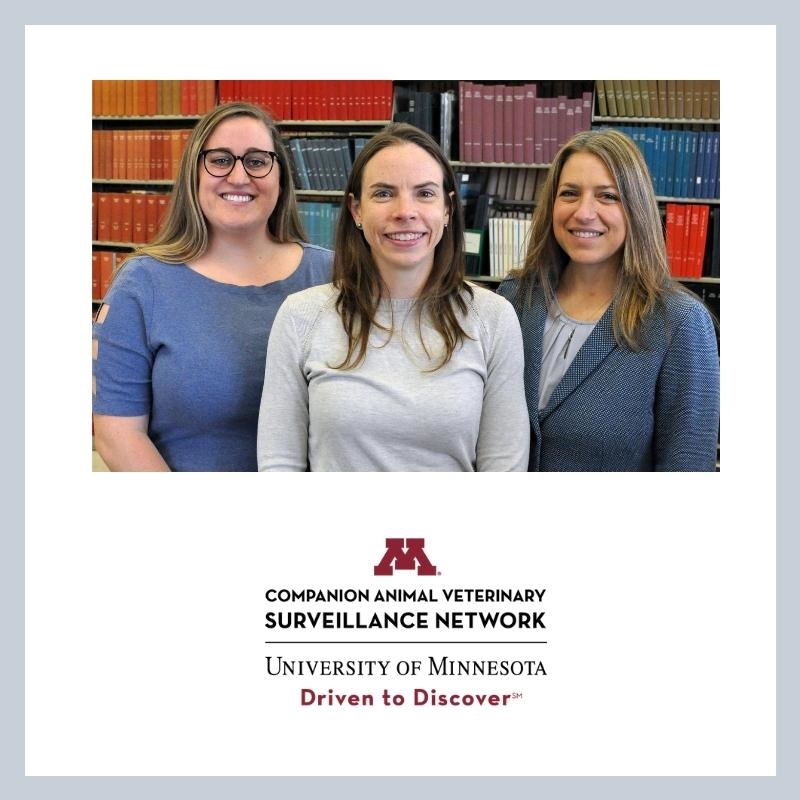 Last year, colleagues at the University of Minnesota secured funding for a pilot of SAVSNET in the US. They named their project CAVSNET, the Companion Animal Veterinary Surveillance Network, and they intend to use a similar framework to SAVSNET for collecting small animal and equine data.
CAVSNET is led by Professor Jennifer Granick, Professor Amanda Beaudoin, and program manager, Emma Leof, who are working closely with the SAVSNET team to explore opportunities in the US. Emma recently visited us here at Leahurst to gain first-hand experience into how a project like SAVSNET is managed and also began work with veterinary consultation data.
Professor Alan Radford said "It is great to have new colleagues in Minnesota. As well as opportunities to compare health and disease in US and UK populations, we can also learn from each other through the great science going on in these two great universities particular in our shared interest on AMR."
Emma Leof, the program manager of CAVSNET, said "CAVSNET is leading the way for companion animal surveillance in the US. Through CAVSNET, we will overcome barriers, including information technology, to measuring and tracking companion animal data, including antibiotic use, which is of particular interest to our team."
It is great to see other countries start initiatives for veterinary research and surveillance, and we are excited to help support and guide our colleagues at the University of Minnesota in establishing the CAVSNET pilot.
You can find out more about CAVSNET at: https://cavsnet.umn.edu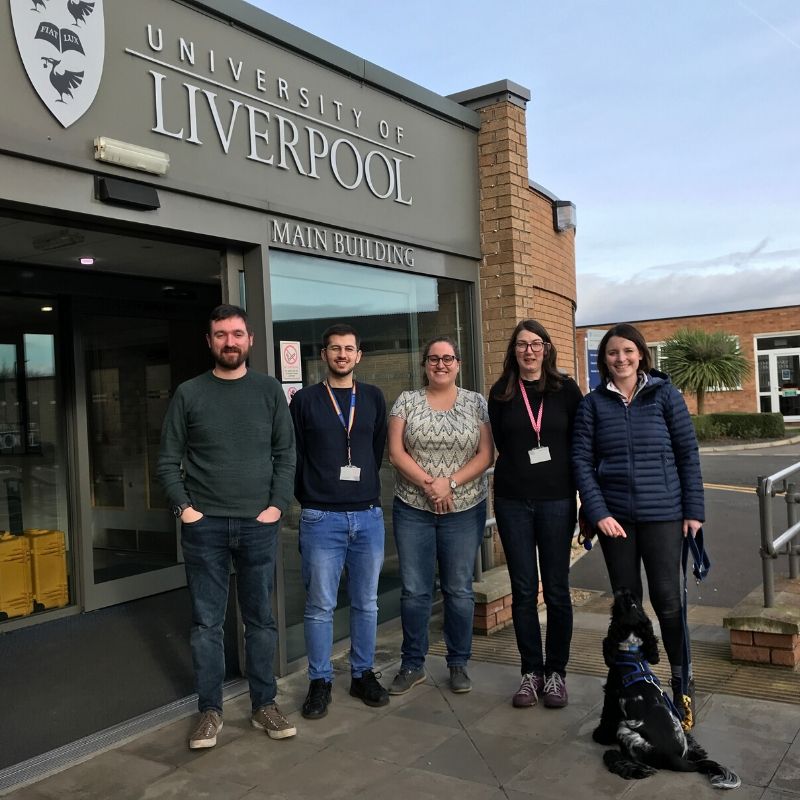 L-R: David Singleton, Ivo Fins, Emma Leof, Shirley Bonner and Beth Brant