Reporting of adverse drug reactions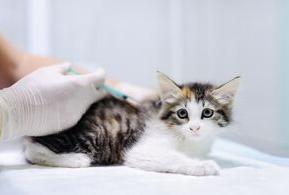 A new study being carried out at the University of Liverpool is investigating the attitudes, perceptions and experiences of UK veterinary professionals (both veterinary surgeons and veterinary nurses) towards adverse drug reaction (ADR) reporting. This work is funded by the Veterinary Medicines Directorate (VMD) with support from the Small Animal Veterinary Surveillance Network (SAVSNET).
We hope that it will identify key barriers to the ADR reporting process. We then intend to use this information to guide development of strategies to make it easier to report an ADR. An increased volume and quality of ADR reporting will improve the safety of veterinary medicines by reducing the time taken to detect emerging safety issues, ultimately this will lead to improvements in animal health and welfare.
We call on all veterinary professionals (veterinary surgeons and veterinary nurses) to help us by completing our anonymous survey. The survey typically takes 10 – 15 minutes to complete and is available online now at the following address

https://liverpool.onlinesurveys.ac.uk/adrs-vet
There is an associated prize draw for those who wish to enter.