Oncology Service
The oncology service sees cases of lymphoma and leukaemia, mast cell tumour, melanoma, haemangiosarcoma, osteosarcoma, soft tissue sarcoma, tumour of the urinary bladder, among all the different cancers diagnosed in dogs and cats.
After a thorough examination of the pet and a review of all the tests previously performed, diagnostic work-ups are carried out and treatments plans formulated working closely with the owner and the referring veterinarian.
Treatments offered include surgery, radiotherapy, electrochemotherapy and chemotherapy. Many patients require a combination of treatment modalities for the best outcome. The extent and duration of treatment is dependent on many factors, including the type of the cancer, stage of the disease and how our patients respond to treatment. Our goal is to provide an individualised multimodal approach that allows our patient to continue enjoying life for as long as possible.
Chemotherapy may be used to keep cancer from spreading or to reduce symptoms. In some cases, pets are treated with a single chemotherapy agent, however, they often get more than one type of chemotherapy as part of their treatment plan. Targeted therapy and metronomic chemotherapy strategies are also part of treatment strategies offered to our patients.
Chemotherapy is carried out in our specially designed chemotherapy suite. Of special interest to our pet owners, the use of chemotherapy drugs in veterinary oncology is associated to fewer side effects then in humans. This is because often the doses used are lower and we prescribe other medications alongside to help minimise complications and sickness.
The University of Liverpool Veterinary Oncology Service is one of the biggest in the country, with our senior specialised clinicians at the helm. Oncology patients often require a multidisciplinary approach, and the team works closely with colleagues in other clinical services. Our group can also boast the collaboration of a highly qualified diagnostic pathology service providing first and second opinions on diagnostic oncology. The breadth of expertise in the campus means that all assessments and treatments can usually be carried out in-house. Patients coming to oncology for the first time are usually seen as day patients, unless they need to be hospitalised for diagnostic tests. Radiotherapy, electrochemotherapy and chemotherapy run as outpatient clinics.
To refer to this service please visit our Vet Referral page.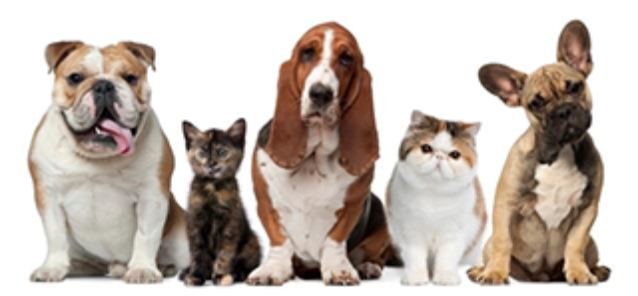 Has your pet received chemotherapy or radiotherapy?
The oncology team at SATH have put together an oncology album which illustrates the various treatments and experiences of our patients. In doing this it is hoped that it will help future clients feel at ease by giving them a resource of information and examples of other patient's experiences of treatment.
We hope this project will be ongoing and as such, if you would like to participate please write a short account of your pet's experience, accompanied by any photos and email it to vetxrt@liverpool.ac.uk