COVID 19: IMPORTANT INFORMATION FOR VETS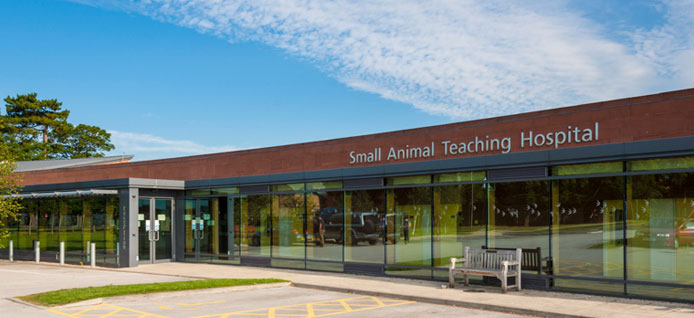 Referring vets
The Small Animal Teaching Hospital accepts referrals across a wide range of specialisms including cardiology, dermatology, internal medicine, neurology, oncology, orthopaedics and soft tissue surgery. The services are led by our nationally and internationally-recognised team of senior clinicians who are dedicated to high quality patient and client care. Find out more about the outstanding facilities we offer.
We try to make the referral process as straight-forward as possible for you and endeavour to see all cases promptly. If you are a pet owner seeking to have your pet referred to us, you can find information on this in our owners section.
---
How to Refer to Us
We now recommend that all referrals and advice requests are made using our online form. We have prepared a guide which will assist with the submission of referrals using this form. which you can download from Completing the Online Referral Form.
PLEASE NOTE - Any referral with "See Notes" or similar in the case history will unfortunately be returned for completion.
To arrange a referral, vets should speak to our Client Services Officers on 0151 795 6100, or complete the online referral form.
Once completed and submitted, the referral form will be processed by our Client Services Team.
Veterinary surgeons seeking advice only should also use the online request form, selecting 'Advice Request' as the Type of Request.
The fax service is now being discontinued. If you need to make a request by fax please contact us on 0151 795 6100.
Out of hours
An out of hours emergency referral service is also available. In this instance please call 0151 795 6100 to be directed to the on-duty clinician.
Please do not use the online referral service for emergencies.
Emergency consultations will be more expensive than those taking place within normal hours and this should be discussed with owners prior to referral.
Radiographic interpretation service - cessation of services
We are no longer able to offer an image reporting service for external image submissions.
We have listed some alternative service providers below.

‌

‌

‌‌‌
Our orthopaedic service are able to provide verbal reports for orthopaedic cases, through the hospital's clinical advice service.