MSCA Training Event - Register now!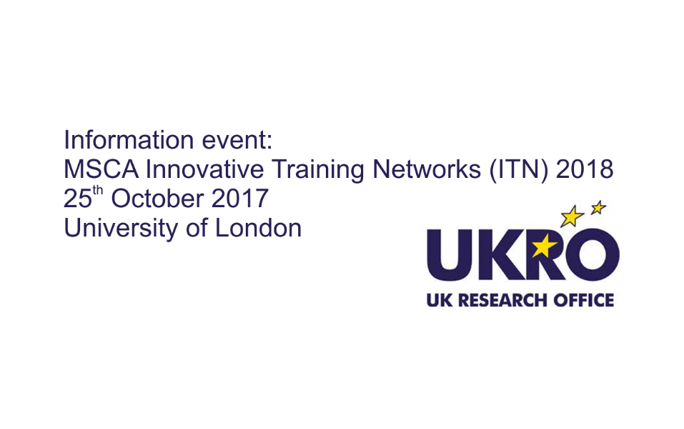 The current EU funding programme for research and innovation, Horizon 2020, offers exciting opportunities for academia and industry collaboration through European and international partnerships.
The UK Research Office (UKRO), in its capacity as UK National Contact Point for the Horizon 2020 Marie Skłodowska-Curie Actions (MSCA), is holding an information event on the 2018 MSCA Innovative Training Networks (ITN) call for proposals, with the deadline in mid-January 2018. The event will take place at the University of London on Wednesday 25 October 2017.
Prof Carsten P Welsch, Head of Physics and the QUASAR Group at the University of Liverpool, and coordinator of several Marie Curie ITN's, will present an "ITN Case Study – the successful applicant's perspective, European Training Network 2015".
The event aims to provide participants with an in-depth overview of the ITN scheme. Participants should gain a clear understanding of the proposal format for each scheme and the key issues relating to planning, writing and submitting proposals.
For more information and how to register, please follow this link: https://www.ukro.ac.uk/about-ukro/ukro-event/