Research presented in the Land of the Morning Calm
This year's International Particle Accelerator Conference (IPAC'16) took place at the BEXCO Convention Centre, located in the lively and scenic Haeundae District of Busan, South Korea. IPAC'16 was the seventh International Particle Accelerator Conference, a conference that rotates annually between Asia/Oceania, Europe, and the Americas. Since 2010, IPAC has been the premier event in the field of particle accelerators, attracting over 1,500 experts from accelerator laboratories and universities around the world.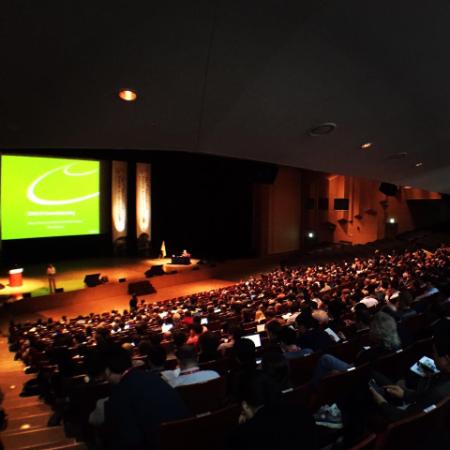 The QUASAR Group made 11 contributions to this important event. Dr. Mark Ibison presented a poster about the Optical System Design for The ESS Proton Beam and Target Diagnostics he had developed in close collaboration with colleagues from the University of Oslo in Norway and experts from the European Spallation Source in Sweden. Maria Kastriotou, who received an IPAC scholarship that enabled her participation, presented her latest results about A Versatile Beam Loss Monitoring System for CLIC. This triggeredmany interesting discussions around sensitivity levels, radiation hardness and underpinning simulations. QUASAR Group leader Prof. Carsten P. Welsch presented posters about recent research outcomes from the ITNs oPAC and LA3NET and also gave an overview of our brand-new European network on medical accelerators, OMA. He also presented different ways of measuring beam emittance and High Resolution and Dynamic Range Characterisation of Beam Imaging Systems that summarized work done by Joseph Wolfenden and Dr. Ralph Fiorito.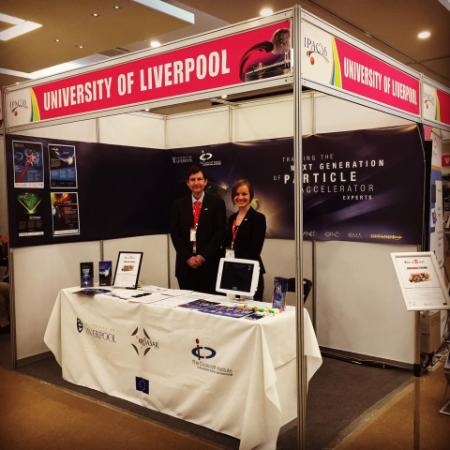 Dr. Ricardo Torres and Magda Klimontowska from our EU Project TEAM presented updates from a number of European projects that we are currently involved in.
Particular highlights were the release of project leaflets for the H2020 Design Studies EuPRAXIA and EuroCirCol, as well as OMA.