QUASARs participate in an Interactive Grant Writing Workshop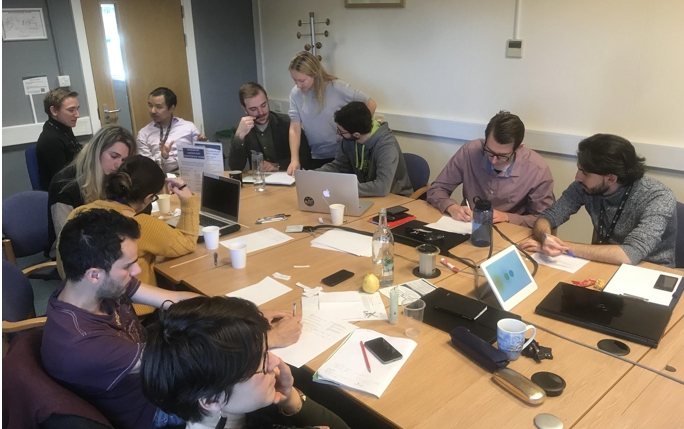 The QUASARs participated in an innovative and interactive workshop designed to introduce early career researchers to apply for funding as independent scientists. Lead by Dr Samantha Colosimo and Dr Alexandra Alexandrova, the workshop included the possibility for participants to develop their own research ideas in order to take current projects further, and how to use these ideas to develop grant applications.
The participants were familiarized with many aspects of the world of grant writing and played lots of games, leading to an understanding which research ideas they can use for grants. The early stage career researchers, including several PhDs, learned how to plan a research project, how to find a suitable grant programme, and how to assess strong and weak points of themselves and the organisation. They also worked in pairs to build a backbone for the narrative and budget. Participants looked into a technical part of management tools they can use, and how to calculate the cost and make up a budget. They found out how to define the structure of the story (narrative) and what keywords to use for writing grants in different sections. The workshop finished with each of the participants introducing their project through an elevator pitch and a discussion of why outreach is so useful and important. The workshop was very well received by the QUASARs, who all have new ideas about their research and PhD projects.
"[The] workshop was very useful and not only for grant writing purposes! Knowledge obtained can be used in other areas as well. I was very happy with the content and how it was delivered. Games were used as a great way to engage students in discussions." - Milena, 2nd Year PhD Student, QUASAR Group, University of Liverpool