New perspectives on Corbyn and Corbynism
Posted on: 11 February 2021 by Dr Andrew Roe-Crines in 2021 posts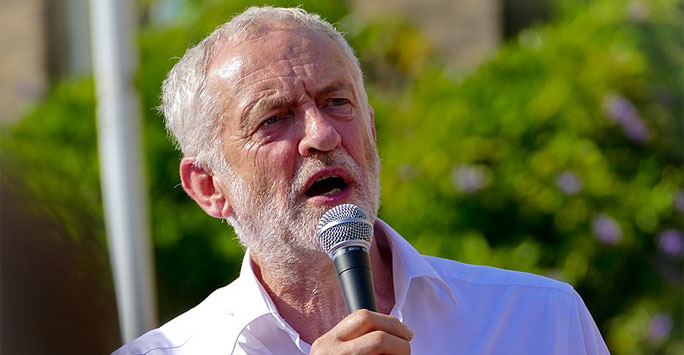 Alan Bennett uses the character Irwin in The History Boys to argue that "our perspective on the past alters. Looking back, immediately in front of us is dead ground. We don't see it, and because we don't see it this means that there is no period so remote as the recent past. And one of the historian's jobs is to anticipate what our perspective of that period will be."
(Bennett quoted Sierz, 2012).
In no small part, this is one of the reasons why recently departed party leaders are worthy of academic rigour and exposure to the same attention afforded to long-since departed leaders.
There is much academic scrutiny given to Edward Heath, Margaret Thatcher, Tony Blair, and John Major, whilst those who have left office are often neglected and left to commentators to begin writing their histories.
A new book on Corbyn and Corbynism
One of the motivations behind this new book examining Jeremy Corbyn's leadership, is to begin the scholarly discussions of his legacy now, rather than waiting years to pass and for memories of recent history to fade.
It brings together leading experts in their research fields to look at Corbyn and Corbynism on a range of issues that affected his leadership:
Timothy Heppell and Thomas McMeeking (Leeds) look at Corbyn's leadership election(s) and how he was able to tap into an upswelling of support in 2015 and 2016.
Peter Kerr and Bradley Ward (Birmingham) dig deep into Corbynism as an ideological perspective and whether it was politically and intellectually cohesive.
David Jeffery (Liverpool) tackles one of the big questions often asked about Corbyn – whether he is or is not a populist?
Mark Bennister (Lincoln) and Ben Worthy (Birkbeck) consider Corbyn's style of party management and overarching leadership style.
Rosalynd Southern and Emily Harmer (Liverpool) look at how Corbyn approached issues relating to gender balance, whilst Glen O'Hara (Oxford) looks deeply into who the Corbynites were as a movement.
Harry Fletcher (Edinburgh) considers Corbynism as identity politics, and Andrew Barclay interrogates the allegations of antisemitism and seeks to answer key questions relating to its depth and associations with Corbyn and Corbynism.
Phoenix Andrews (Sheffield) examines Corbynism through the lens of fandom.
Mark Garnett (Lancaster) shines important light upon Corbyn's attitudes towards foreign policy and Britain's role in the world.
Peter Dorey (Cardiff) analyses Corbyn and his approach to public policy, whilst Eunice Goes provides an insight overview of Corbyn and Brexit.
Collectively, the book brings together a wide range of new perspectives on Corbynism which aims to initiate a discussion on one of the UK's most evaluated and influential party leaders since Tony Blair.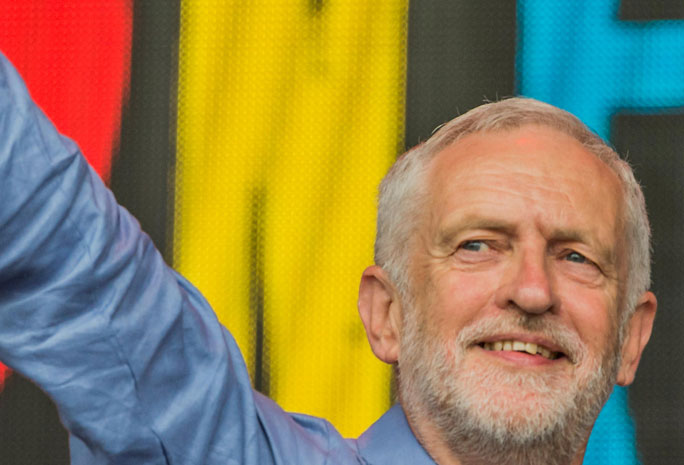 Why Corbyn, why now?
The timing of the book is designed to act as a re-evaluation of Corbynism as the Labour Party moves forward under Keir Starmer's leadership. Put simply, even though Corbyn the individual is no longer leading the Party, his influence can still be felt by the depth of his support-base and the debates he initiated whilst Labour leader.
In the post-Brexit, post-COVID world of economic and social reconstruction, Corbynism may well be seen as a future strategy for rebuilding and re-orientating social democracy. To some extent the population under the Conservatives have become more attuned to state intervention in the economy and many other areas of life.
Many of Corbyn's policies during the general election (such as the nationalisation of broadband) was seen as electorally unworkable, yet today such a position has a strong evidence-based case underscoring it as more work from home. The role of the state in the provision of vital food supply chains, health services, care services, and transport have much in common with the ideas proposed by Corbynism over the recent years, yet now have been used by the Conservative government to maintain the vital services many rely on.
The question for UK politicians will be, therefore, as the UK slowly begins to emerge from the pandemic, whether Corbynism has anything further to contribute towards next generation of political leaders?
It is my hope that this book will help initiate some of those discussions, and the extent to which Corbynism without Corbyn may well lay the foundations for the post-COVID consensus between political parties on economic and social policies. In part, this is because returning wholesale to the free market of recent years is unlikely given the harm the pandemic has done to that economic model.
Discover more
- Corbynism in Perspective is available to buy in the UK and internationally.
- More about politics research at Liverpool.
---