Best Political Podcasts You Should Listen to Right Now!
Posted on: 1 April 2020 by Solenna Le Goff in 2020 posts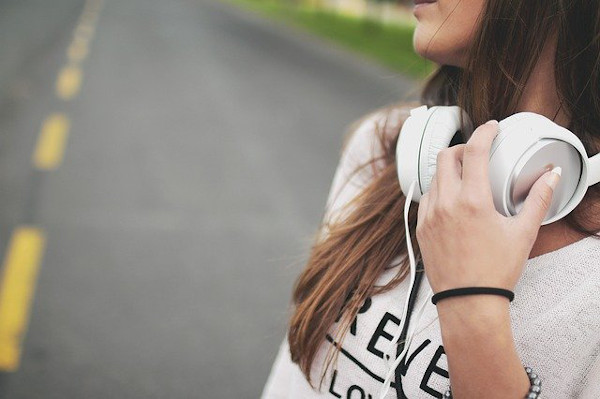 Round up, round up it's time for our list of the best political podcasts to get you started on a journey of political awakening. Let's be honest you already are but its never a bad thing to be exposed to and understand a variety of different views and opinions. Our list below is a rough guide, there are so any podcasts out there, you just need to find the ones that suit you. So take the first step, or listen, and see what you could learn today.
The Political Party began as a monthly live broadcasted show hosted by Matt Forde. Now with over 1 million downloads the show releases episodes weekly so you won't be short of content to listen to. Ford opens each episode with a bit of standup and then hosts an interview with a leading politician Hear it from the mouths of those who hold the influence and see what you make of them.
UnHerd is the podcast trying to break the monotonous cycle of news and reporting. They aim to give you a less biased view than some of the mainstream media and help you to 'unheard' yourself. They want to give you the power and knowledge to pull away from the crowd and make up your own mind about current affairs. You will discover otherwise unheard ideas, people and places, UnHeard provides a platform for lesser known news. Their new series Confessions with Giles Fraser explores the lives of influential figures and how their opinions have shaped where they are today. Prepare to have your mind broadened.
We couldn't not include a Brexit podcast could we? CakeWatch does just that. Hosts Chris Kendall and Steve Bullock are joined by special guests who investigate cakeism: the philosophy of having your cake and eating it, as CakeWatch argues is practised by the British government in its approach to Brexit. Each episode explores the latest Brexit developments and aims to equip you with the knowledge to spot the bias and lies produced by media outlets.
If you are looking for an academic discussion and analysis then this next one is definitely for you. Talking Politics was created by Cambridge University professor David Runciman in 2016 after the result of the Brexit vote. This weekly podcast showcases the discussions from Professor Runciman and a panel of other academics about both international and domestic news. They are regularly joined by special guests who throw in their stance on the current political climate, recent guests include MP Jess Phillips and economist Thomas Piketty.
Reasons to Be Cheerful is, as the name says, an upbeat listen. Brought to you by former Labour party leader Ed Milliband and broadcaster Geoff Lloyd, they offer weekly episodes where they talk to smart thinkers from around the world examining the ideas, people and movements solving the biggest challenges facing society. They talk all things political but delve into topics including climate change, sustainability, technology and societal constraints. A podcast that caters for everyone and tackles all. You'll soon discover that everything is politically driven. Take a listen now.
We hope we've inspired you to take the podcast leap of faith. So go on, go and learn something new right now.
---
We understand that this is a worrying and uncertain time for everyone, and the wellbeing of our students is our highest priority.
The University is here to offer you support and guidance as you continue with your studies. Please check your University email account daily so that you can continue to access advice and support from your module tutors regarding the shift to online teaching and alternative assessments.
The School will communicate with you regularly in response to students' key concerns. Information is also available on our Coronavirus advice and guidance pages.
However, if you are have a specific query that you are unable to find the answer to online, please contact either your Academic Advisor or the Student Support Centre at hlcenq@liverpool.ac.uk
---