'Building Back Better' from COVID-19 Requires Black Lives to Matter
Posted on: 10 September 2020 by Dr Leona Vaughn in 2020 posts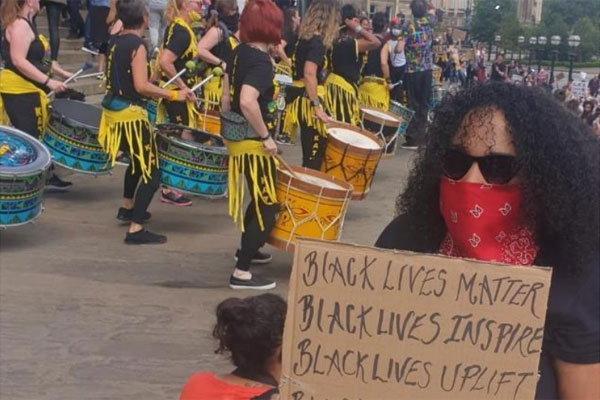 Dr Leona Vaughn is a Derby Research Fellow in the Faculty of Humanities and Social Sciences and co-author of the recent report 'Racial Inequalities and COVID-19: Building Back Better For All'.
---
'Build Back Better' is the slogan which has emerged in Government and political conversations and strategies for the UK's recovery from the coronavirus, or COVID-19 pandemic. I was interested in how it prioritises economic recovery as the place where Government attention and funding is most needed, yet pays little attention to the various and hard-hitting impacts the virus has had on the everyday lives of ordinary people and their families across the country.
I have seen like many others, the impact of COVID-19 in the UK and how certain groups have been hit hardest – older people, children who are looked after, 'key workers', Black and other racially minoritised people and people who are homeless or in poverty.
So I wanted to take a look at the phrase 'building back better' and its connotations. It is a phrase which emerged in response to global disasters under the auspices of the United Nations, but also one that I found to have a problematic history as far as political slogans go.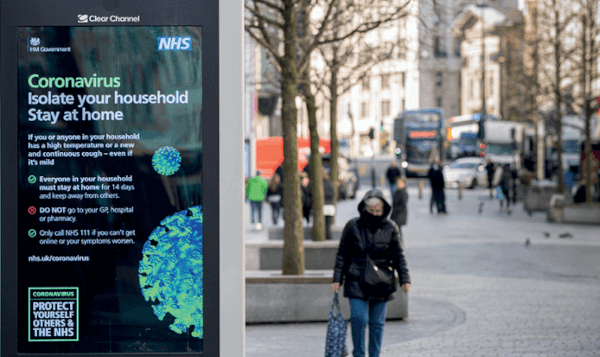 The USA promise to Haiti after the devastating 2010 earthquake and to Puerto Rico following Hurricane Maria in 2017, shows just how hollow the slogan can ring when it either gives precedence to businesses and the 'economy' over people or simply tells those worst affected to 'get on with it'. When these nations of people primarily of African descent are also referred to as 's***-hole countries' by the leader of the country who has promised to help, it is unsurprising that the phrase is becoming synonymous in the USA with Black lives not mattering. Something I noticed the current Democratic presidential campaign is trying to actively distance itself from.
The use of the phrase and the lack of attention to the virus disproportionately killing and infecting Black, Asian and other racially minoritised people in the UK is therefore not an indication that our Government is doing much better. If we cannot accept that racism is a factor, then we will not see tackling it as integral to rebuilding a society that improves upon what we had before. At a time when racism and other systems of white supremacy are under intense scrutiny and demands for dismantling them are growing not only in the USA but globally, then we are painfully out of step.
This was why I offered to write on COVID-19 and racial inequity in the city region for the Heseltine Institute with my LSTM colleague Dr Angela Obasi. Building back better in the UK requires us to address with urgency and care, the structural and systemic racial inequalities the virus has revealed and exacerbated, including persistent issues of social injustices in housing, education, employment, social care/welfare and criminal justice. Only then will Black Lives Matter be a truthful statement for Government and its institutions.
Discover more
Read the report 'Racial Inequalities and COVID-19: Building Back Better For All'.
Learn more about Dr Leona Vaughn's research and follow her on Twitter.
Find out more about studying politics at Liverpool.
---