Researcher in Focus: Rachael Wiseman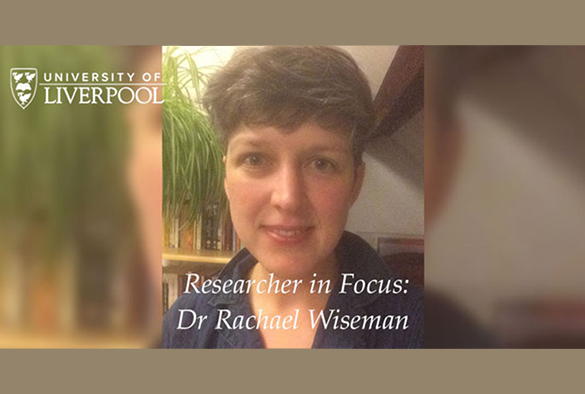 Say hello to this month's Researcher in Focus, Dr Rachael Wiseman, Lecturer in Philosophy, and find out more about her work focusing on some of the 20th century's most significant women philosophers.
Rachael joined the University of Liverpool as a Lecturer in Philosophy in 2017 after being Addison Wheeler Research Fellow at Durham University. Her current research focusses on the work of a quartet of women philosophers who met at Oxford during WWI: Elizabeth Anscombe, Philippa Foot, Mary Midgley and Iris Murdoch. This year is the centenary year of the women.
Rachael's interest in the Quartet emerged out of her work on the philosophy of Elizabeth Anscombe and led to a life-changing friendship with Mary Midgley, who died last year at the age of 99.
Along with Dr Clare MacCumhaill, she directs Women In Parenthesis, a project that explores the impact that the war and male conscription had on the Quartet's university experience, and uses this to interrogate contemporary barriers to women's inclusion in philosophy today.
Rachael and Clare are writing a book with Chatto and Windus on the Quartet, to be published in 2022. The book examines the place of women in 20th century philosophy and is a call to arms for the present day.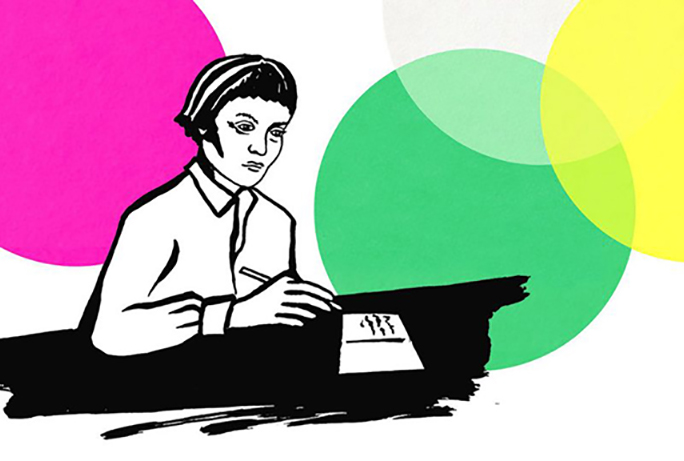 Rachael and Clare are involved in a number of centenary celebrations for the Quartet, including www.philosophybypostcard.com, a collaboration with Ireland's An Post. Between July and September 2019 members of the public are invited to send a postcard to Iris Murdoch at Blessington Street, Dublin. 100 postcards received will be selected and sent on to 100 waiting philosophers from around the globe. These will receive a reply from the philosopher, written on a specially commissioned artist-designed postcard complete with a commemorative Murdoch stamp. This project is among a select group chosen to exhibit at 2019's British Academy Summer Showcase.
Explore more of Rachael's work:
Listen to Rachael on Radio Three's Free Thinking, on the role of women in 20th century philosophy.
Rachael discusses the golden age of female philosophy on ABC's The Philosophers' Zone.
Download the Great Thinkers podcast including Rachael discussing Elizabeth Anscombe.