Merciful Sound Announces The Release Of 1, The New Compilation Ep From University Of Liverpool Student Artists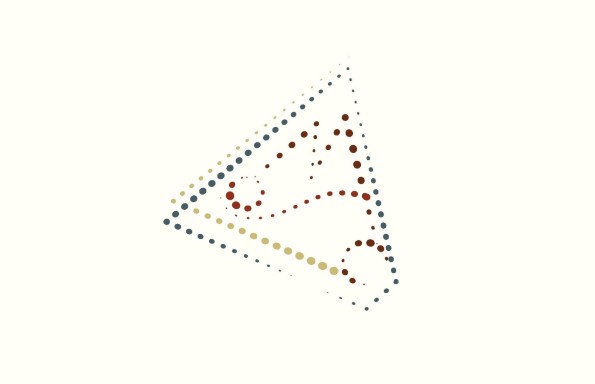 1 is now available on all streaming platforms. to listen, click here.
Merciful Sound is proud to announce 1 the eagerly awaited compilation EP from varying University of Liverpool student artists. The EP is available on all digital streaming platforms!
1 marks Merciful Sound's first venture into the industry. The emerging label, run entirely by University of Liverpool Students, promises a greener take on music. Centered in Merseyside, the label chose to approach local up-and-coming artists to appear on their debut EP. The acts selected are craigcrook, The Moss Farm, Pilgrims and Hanna Torunczak. Together they cover a wide range of genres, showcasing the rising talent in the city of Liverpool.
craigcrook are a self-described 'Sad Math' band, think post-punk and hardcore attitudes with indie songwriting and complex lyricism. The band: Wil Baines (they/them), Laurence Dicks (he/him), Dan Warr (he/him) and Tom Edge (he/him), all multi-instrumentalists, have been performing together around Liverpool since their first year of university. Their debut single, Smilies was released following a successful launch party gig at Parr Street's Studio 2, and since then, the band's music has developed significantly. Complex time signatures and harmonies are impressively executed live, as represented in their recorded Bandcamp sessions, modern life rubbish. craigcrook are the first act to be featured on Merciful Sound's 1 EP.
The Moss Farm is an independent project led by singer- songwriter Matt Humphries. Inspired by his summers spent working at a moss farm, Matt's debut EP I'm Ready to Move On is a four-track masterpiece from the multi-instrumentalist. Lyrics ring familiar and relatable, and the acoustic arrangement is calmly accompanied by The Moss Farm's unique tone. Crisp production and sonic cohesiveness show how natural The Moss Farm's music is, and how long he has been perfecting his wonderful craft. The Moss Farm is a delightful addition to the Merciful Sound EP.
Pilgrims are an alternative rock band four-piece consisting of Sam Quirk, Elliot Stavrinou, Aron Griffith and Dan Ratcliffe. The band have been performing in Liverpool venues such as The Zanzibar since their formation. Sam's frontman energy and Elliot's melodic guitar section fills any room. The rhythm section is tight with Dan's syncopated drum rhythms and Aron's full bass. They are proficient in classic covers and perform their own original material, which feels nostalgic but fresh, and has a certain authenticity to it. 1 marks Pilgrims highly anticipated first original release.
Hanna Torunczak is a contemporary pop singer-songwriter. She has performed across many Liverpool venues such as The Zanzibar and Arts Bar. Hanna is originally from Poland and has showcased her talent multiple times as a vocalist. The Philharmonic and the Jazz Club are among the list of local venues in which she has performed. Not only is she a euphonious vocalist, but she has also had experience as a musical actress. Since moving to Liverpool, she has been in many pop-rock bands as a lead singer. Her song "Daylight" speaks of her experiences during the pandemic and resembles hope whereby there is a light at the end of the tunnel.
Track List
craigcrook – Broken Bird Cup
Pilgrims – Seasons
The Moss Farm – Medication
Hanna Torunczak (feat. Dominic Bennett) – Daylight
Follow us on our socials:
Instagram – @mercifulsoundrecords_
Twitter – @mercifulsound_