University of Liverpool String Quartet performs at Sir Ken Dodd's wake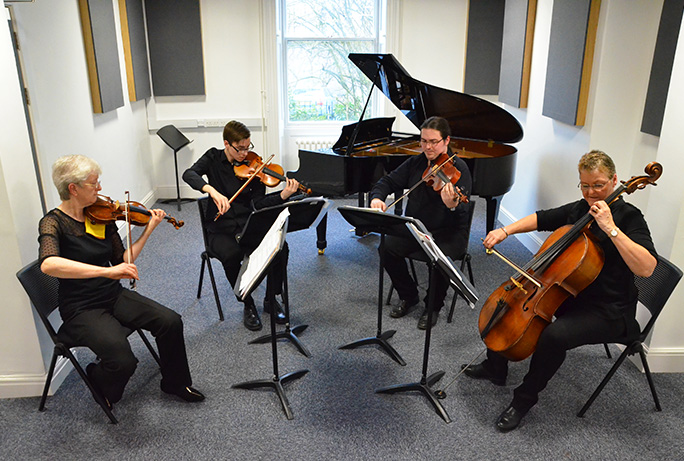 The Department of Music was honoured to provide a string quartet to play at the wake for Sir Ken Dodd on Wednesday, 28th March 2018 in the Devonshire House Hotel.
Lecturer in Classical Performance Dr Monica Esslin-Peard (cello) formed a quartet comprising current undergraduate Matthew Bradshaw (violin), 2010 alumnus Mark Carney (viola), and acclaimed local violinist Judith van Ingen.
Dodd's friends and family requested a 'classy string quartet' which could entertain guests with some 'Doddy' music and other popular numbers. University Lecturer in Composition and local composer Tom Moss created three special arrangements of Ken Dodd songs: 'Love is like a Violin', 'Tears for Souvenirs' and 'Happiness'.