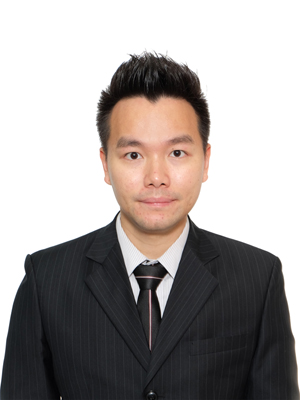 Dr
Hugo
Lam
BEng, MSc, PhD
Lecturer in Operations Management
Marketing and Operations
Biography
Personal Statement
I joined the Management School in December 2015 after graduating from The Hong Kong Polytechnic University with a PhD degree in Operations Management. I also obtained my Master's degree in Operations Management from The Hong Kong Polytechnic University, and my Bachelor's degree in Electronic and Communications Engineering from The University of Hong Kong. Prior to my PhD studies, I had worked in a FTSE 100 company as a Lead Engineer for several years.

My current research focuses on two areas: social responsibility in global supply chain management, and social media technologies in operations management. Some of my research papers related to these two areas are published or forthcoming in Journal of Operations Management (ABS 4*-rated journal), International Journal of Operations & Production Management (ABS 4-rated journal), and International Journal of Production Economics (ABS 3-rated journal). Besides, my research about the impact of sustainable supply chain practices on firms' financial risk has received news coverage from several Dutch media outlets such as Supply Chain Magazine, Duurzaam Bedrijfsleven, and The Accountant. This research has also been introduced on the Dutch Association of Investors for Sustainable Development's (VBDO) website. Recently, I have been awarded a research grant by the British Academy to study the operational consequences of mandatory environmental reporting in the UK.

Currently I am co-editing a special issue on "The Use of Social Media in Operations and Supply Chain Management" for International Journal of Operations & Production Management (ABS 4-rated journal). The call for papers of this special issue is available at http://www.emeraldgrouppublishing.com/products/journals/call_for_papers.htm?id=7949 and http://www.researchgate.net/publication/326675175 (PDF version). Submission deadline: 30 April 2019.
Personal Distinctions
Guest Editor of Special Issue on "The Use of Social Media in Operations and Supply Chain Management" (Invitation to Perform, International Journal of Operations & Production Management 2018)
Session Chair of Climate Change, Corporate Performance and Natural Resources (Invitation to Perform, INFORMS International Conference 2018)
BA/Leverhulme Small Research Grant (British Academy 2017)
Early Career Researchers & Returners Fund (University of Liverpool 2017)
Early Career Researcher of the Year (Prize, University of Liverpool Management School 2016)
Certificate of Teaching Excellence (University of Liverpool Management School 2016)
Administrative Roles
Director of Studies, MSc in Digital Business Enterprise Management (2018-)
Steering Committee Member, University of Liverpool Research Staff Association (2018-)
Research and Impact Committee Member, Faculty of Humanities and Social Sciences (2018-)
Early Career Researcher Network Representative, Faculty of Humanities and Social Sciences (2018-)
Module Leader, EBUS633 Big Data Analytics for Business, EBUS506 Supply Chain Operations Management, and EBUS301 E-Business Models and Strategy (2016-)
---