Scausländer – The legend lives on
Posted on: 13 April 2023 by Hanna Magedera in 2023 posts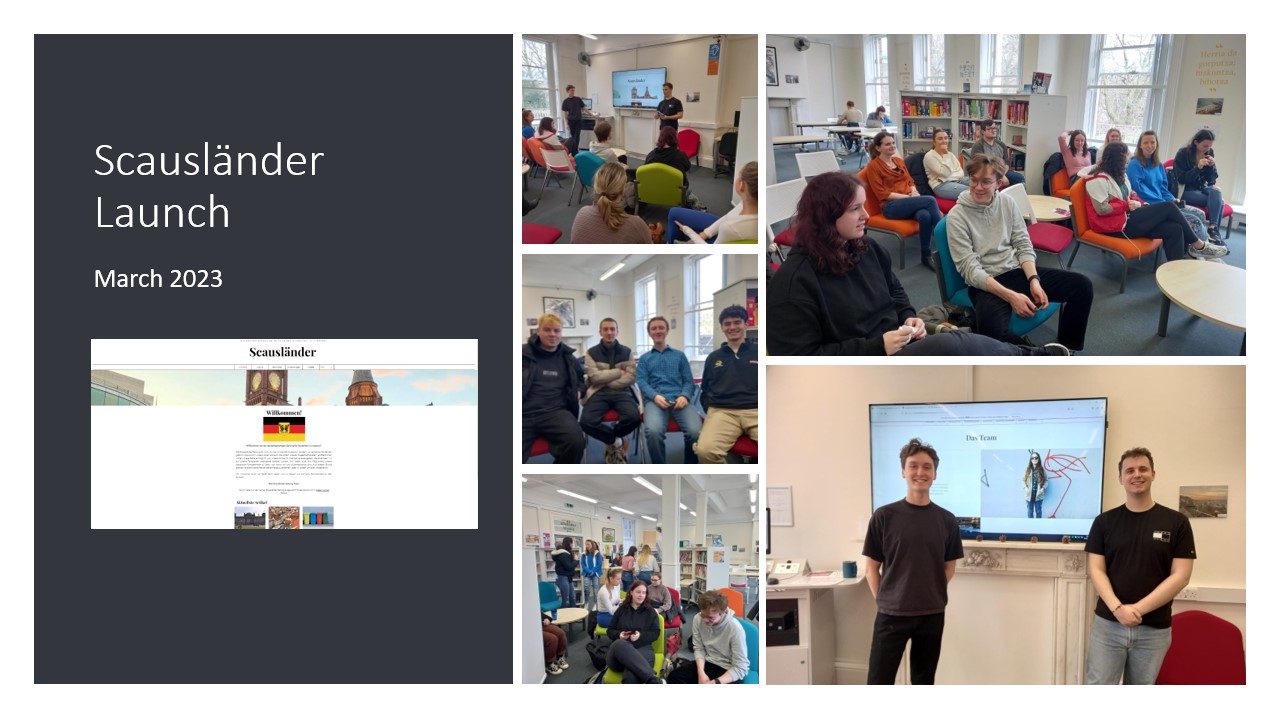 In March 2023 in the Language Lounge on Abercromby Square, the editorial team of Rebecca, Michael and Luke, presented the work that they completed on "Scausländer", the University's German-language online student newspaper.
This website was first created by final-year Germanists in 2022 and was a huge success. One of last year's biggest hopes was that their creation would be continued. Current German finalists have taken up the baton and written entertainingly on topics that they are passionate about. The enthusiastic editorial team above managed the website, chased up their friends to send them their articles, and then organised a launch event for fellow students. It was wonderful to see linguists present from all years, beginner learners, ex-beginners, advanced, and even lecturers from German and other LCF languages. It was an unmissable occasion before the Easter vacation to mingle and chat over donuts and biscuits, and the odd tangerine.
The previous version of Scausländer has been extended with a number of interesting, funny, and useful articles that are being read and shared by students of German in all years. New videos have been added and there is also even an innovative creative writing section.
Click, read, enjoy, and do comment please!
https://scauslaenderzeitung.wixsite.com/my-site
---