My year abroad: The one with revision and research
Posted on: 5 February 2020 by Emily Holtom in 2020 posts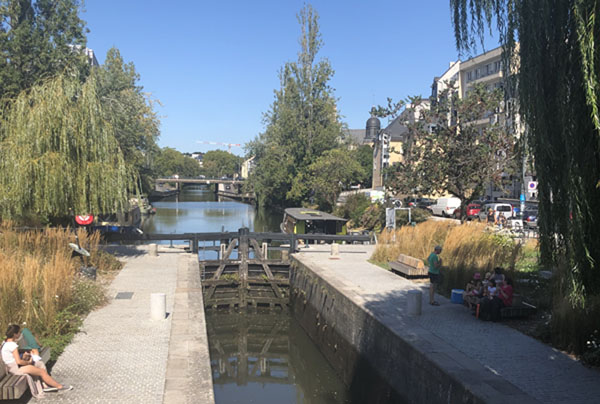 In the second part of Emily Holtom's Year Abroad series, she gives an overview of the things you need to do and think about before your Year Abroad journey can begin.
The first big decision you will have to make before even beginning to think about booking flights is deciding which year abroad pathway you want to take in the first place – studying, working or teaching. Liverpool puts on a good number of Year Abroad Talks throughout second year, and I cannot stress enough the benefit of going to them (in fact, I think most of them are compulsory anyway).
Whether you choose to study or not, I believe that it's still worth looking over the university options, as you'll need to make a top four or five selection just in case something goes wrong with the original plan. Talk to past students at the events that the year abroad team put on and you'll get a better of idea of which pathway is the best fit for you.
Next, comes the research. It is really up to you to decide for yourself which of their partner universities will suit you best. For me and my dance background, Rennes boasted a great number of student societies and sports clubs, as well as a connection to the National Theatre of Brittany, so it was a no brainer. Remember that the city is just as important as the university itself, so do a bit of research around that too. And if you're still unsure after all that, there are some good forums online.
Come and experience Rennes 2 University / Venez découvrir l'Université Rennes 2
One of the most important things to do as you start your year abroad journey is to get yourself onto Mobility Online, the platform for students on their year abroad. From here you'll be able to keep track of the things you still need to do, and it'll give the advisors access to your info so that they can complete their relevant bits too.
I was warned about questionably reliable admin from universities abroad, so after you've submitted your final choices, keep an eye on your emails. It might take a while to get confirmation, but hang tight, it'll come. Both your home and host university (or employer) will likely send you all sorts of confusing and seemingly pointless things, but trust me, where there's an email, there's an aim. A couple of these emails in particular will have essential details about module choices, accommodation and responsibilities in general, which are not to be skim read and forgotten about. Often, it's just one tiny little box that needs ticking to say you want to be put down for accommodation or signed up for language courses, so for goodness sake don't miss that!
The OLS language test is another of these important things which at the time seems pretty pointless but is in fact essential. It is a way for the university to establish what level you are at in several areas of your certain language. Even if you aren't going abroad to study (you have decided to work or teach for example), being able to tell an employer or university official your language level is incredibly important. Plus, it'll be really nice to see the progress at the end of your year abroad when you have to take the test again.
Don't forget: whilst you have to sort out all these important details, you'll still have second year coursework and exams to see through. And if you don't pass these, you won't be allowed on the year abroad – so get your head down!
Discover more
Read part one of Emily's Year Abroad blog.
Study in the Department of Modern Languages and Cultures at the University of Liverpool.
Learn more about studying abroad.
---