My year abroad: The one with all the introductions
Posted on: 29 January 2020 by Emily Holtom in 2020 posts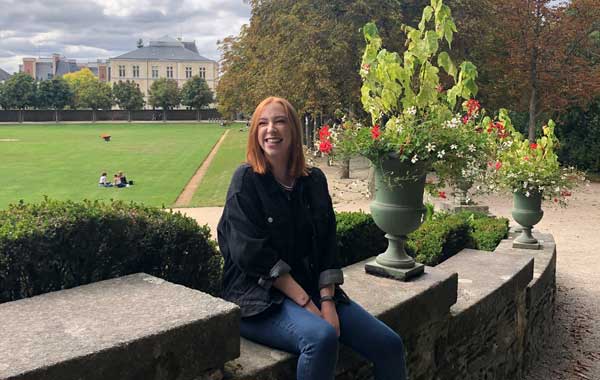 French and English student Emily Holtom kicks off a new blog series where she shares her experiences on her year studying abroad in France. For part one of the series, Emily introduces herself and provides an overview of her time so far in Rennes.
Bonjour! My name is Emily, a 21-year-old born and bred Brummie currently studying French and English at the University of Liverpool. Usually, I divide my time between dancing, spending hours writing things that aren't to do with my degree and watching rubbish on Netflix when the English reading all gets a bit too much. I love long dog walks, being in charge of the playlist on car journeys, proper roast dinners and excessive amounts of cheese.
In fact, it's that last one which has proved quite convenient considering where I've been living for the past four months.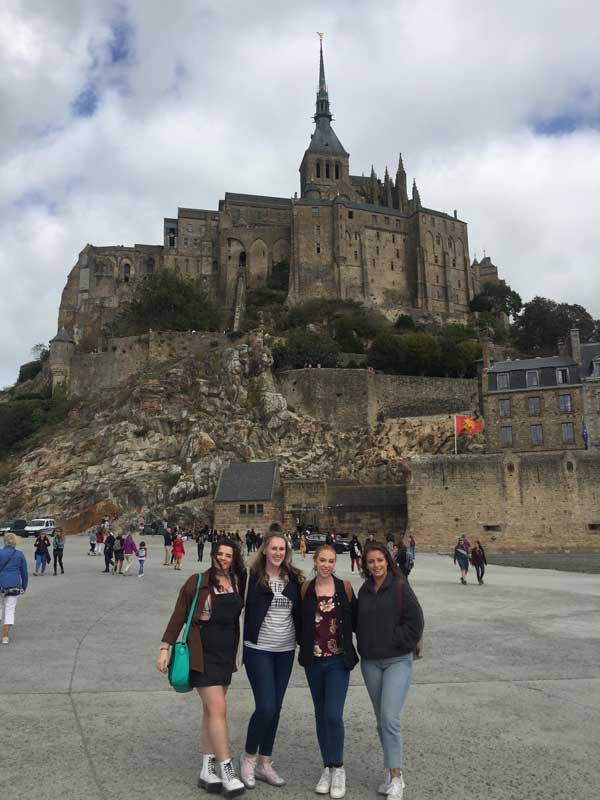 Mont Saint-Michel, with other UofL Erasmus students Janine Ferry, Ellie Herr, myself and Ellen Denton
For the academic year of 2019/20, I am living life on my year abroad, as most language students will come to do in their 3rd year. The city of Rennes is where I have been lucky enough to find myself, along with 5 other Erasmus students from the University of Liverpool. Situated in the northwest of France, it is the capital city of Brittany, about an hour from Nantes, three and a half from Paris and home to nearly 250,000 people. Université Rennes 2, where I have been studying (and will continue to do so for the second semester), is one of the city's 4 main universities, situated in the Villejean neighbourhood just a couple of metro stops from the city centre.
As I've mentioned, I am currently half-way along the whole experience, so most of the following blogs will be written with hindsight – a great thing for students preparing to set off themselves. Through these ramblings, I will keep you up to date with both day-to-day life, unique French experiences and the odd bit of advice for a brit moving to and living in France (and all that general year abroad stuff that will apply to most places). If I can make even one life a little bit less stressful with all my worldly knowledge, the job's a good'un.
Bonne chance!
Discover more
Study in the Department of Modern Languages and Cultures at the University of Liverpool.
Learn more about studying abroad.
---