Stop What You're Doing and Listen to These MLC Podcasts Now
Posted on: 8 April 2020 by Solenna Le Goff in 2020 posts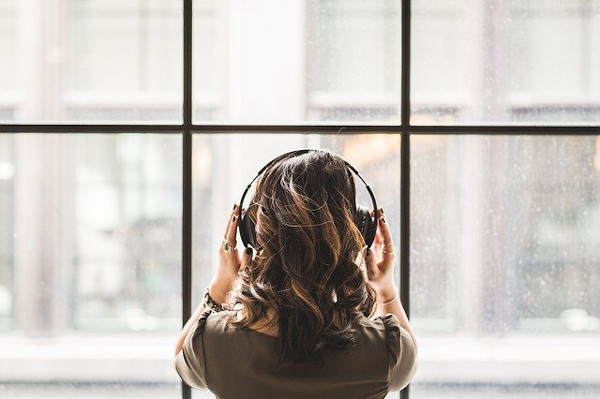 Need to take a break from staring at your screen but still want to be productive at the same time? Look no further than the simple podcast. Choose from thousands of episodes covering large or small topics. You won't feel guilty for giving your eyes a break. Take a look at a few we've found that could help you along with your language study.
French
For all of you French students take a listen to One thing in a French Day. You will follow Laetitia and her daily activities so for example, having a croissant after a visit to the hairdressers, going for a night time walk and shopping in an organic store. She discuss each day's event in clear French and don't worry about not catching everything she says as she speaks at a normal pace. New podcasts are published on Tuesdays, Wednesdays and Thursdays.
Spanish
Although not solely a Spanish podcast, FluentU offers some great Spanish lessons. Expect to learn in an engaging fashion like hearing a grandmother explain twitter and Antonio Bandera telling you about his favourite Spanish word. The site also offers many other language learning materials with English annotations just to make sure you've understood everything. You can get a 14 day free trial to see if their resources suit you.
Italian
News in Slow Italian gives you the weekly news in an easily digestible way. The great thing is is that you can change the comprehension level between beginner, intermediate and advanced. Each episode also teaches you something new about the language and it also comes with an episode transcript so you can read and listen at the same time. Get your weekly dose of news, politics and culture in Italian now!
German
Elementarfragen is produced by Viertausendherz and is definitely for those looking to challenge their listening skills. The episodes are lengthy and detailed discussing various topics from Chernobyl, to psychiatry, to the Red Army. Each episode features an expert on the topic who is invited to discuss their thoughts and opinions relating to the subject. If you find this a difficult one to begin with do not despair, the more you listen the more you will pick up. After all native German speakers also listen to this podcast, so you're bound to be speaking like them in no time.
Portuguese
Fala, Gringo! is a quick yet highly engaging podcast that discusses all things popular Brazilian culture and current events in Portuguese. Leni, the show's creator, is from Brazil's Northeast and speaks in a nice clear Portuguese. Don't worry about not understanding as difficult vocab is explained during the episode or at the end of each accompanying transcript. A great way to not only improve upon your language but also learn more about a Portuguese speaking culture.
Chinese
Now Talk Chineasy is a little different to the above mentioned podcasts as it takes place mostly in English. This one offers an insight and understanding into Chinese history and culture rather than focusing on language skills. However there is still a lot to learn from this as each episode focuses on a Chinese word or phrase, often drawing upon its significance in Chinese society.
Basque and Catalan
Amateur Traveller follows a different person in each episode and they tell of their experience of a certain area in the world. This podcast is intended to help potential travellers decide on their destination. In episode 611 Basque Spain David discusses the Basque country and his experience of living there for 35 years. He talks about language, food and culture. You can also find several episodes on Barcelona for our Catalan students. Learn all about language culture now.
---
We understand that this is a worrying and uncertain time for everyone, and the wellbeing of our students is our highest priority.
The University is here to offer you support and guidance as you continue with your studies. Please check your University email account daily so that you can continue to access advice and support from your module tutors regarding the shift to online teaching and alternative assessments.
The School will communicate with you regularly in response to students' key concerns. Information is also available on our Coronavirus advice and guidance pages.
However, if you are have a specific query that you are unable to find the answer to online, please contact either your Academic Advisor or the Student Support Centre at hlcenq@liverpool.ac.uk
---