17 Activities to Boost Your Mood Whilst Studying From Home
Posted on: 17 April 2020 by Solenna Le Goff in 2020 posts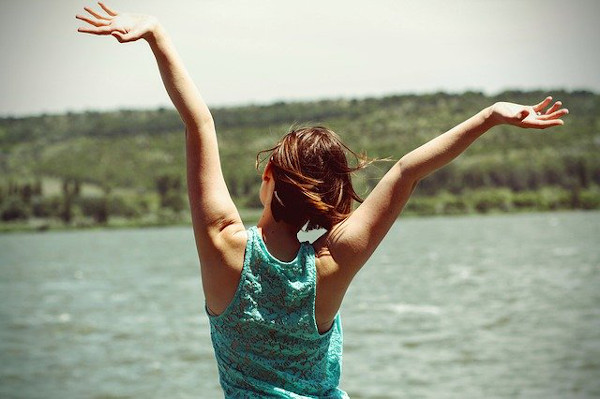 It's easy to get stuck in a rut sometimes and that's okay. Everyone feels that way at one time or another. But the greatest feeling is getting yourself into the groove and achieving your goals for the day. Tackling the small things or doing something that you enjoy can help combat low moods and get you on the path to productivity. Here are some of our favourite things to do when we need a mood boost.

Breathe
This may sound pretty self explanatory but taking the time to breathe can be really healing. Close your eyes and take a couple of deep breaths. Not only does this help to relax your body, it also calms your mind. Everything seems to disappear when you focus on the most important thing that's keeping you alive. See how you feel after a few minutes of deep breathing, we definitely feel more balanced and ready to take on the next task.
Drink
Drink water. You will feel refreshed and it will clear your mind. That is all.
Exercise
When we say exercise it's easy to think 'nope, that's not going to make me feel any better' and honestly we understand where you're coming from. But we can't deny the immense feeling of accomplishment after we've moved our bodies. The most important thing is to find an activity that you enjoy. We aren't saying 'YOU HAVE TO RUN A MARATHON IN UNDER 30 MINUTES' by any means. Walk, cycle, hula hoop, bounce, HIIT with Joe Wicks, unleash your inner yogi, just find something that you enjoy. Something that doesn't feel like a punishment. Something that you find rewarding and that you will stick at and do it. Moving not only feels amazing but really benefits you mentally. Exercising can make you feel like you can achieve anything and can tip you over into the productivity zone. So give it a go, it doesn't have to be for a long time. Just see how you feel after it. Trust us, once you find your activity you'll wonder where it's been your whole life.
Dance
Ok if the last one didn't convince you don't worry, dancing is your back up. Who doesn't like dancing? Especially when no one is watching and you can bust the craziest moves to your best loved songs. We know, you're already sold. So make a playlist of your favourite songs to dance to. Mix it up. Put in some random gems so that you can pull out your contemporary choreography you save only for special occasions. Rope in your family or friends if you're looking for a laugh. This one is bound to get you in a great mood.
Cook
This is definitely an important step to take whilst staying at home. Not only will you get to eat a delicious meal but you'll also be taking the time to relax your mind and focus on your food. Cooking is a great way to take your mind off of anything that may be proving difficult. You never know, you might discover your destiny and become the next Gordon Ramsey.
Bake
Similar to the above suggestion but combine the two and you've got an incredible dinner on your hands. Baking is a therapeutic way to channel your energy. We can't deny that kneading bread and throwing it down on the kitchen counter is a lot of fun! As is eating delicious cakes and creations. This activity is bound to get you in a better mood from the get go. Check out our post on international bakes to try.
Get Creative
Get those creative juices flowing. Whether you're starting from scratch or returning to an old hobby, getting creative is a fantastic method of uplifting your soul. Often doing something completely different to your work or studies in your down time is a fantastic way to relax your mind as you are focusing entirely on a different set of skills. If you are drawing you will be using your brain differently to how you would if you were writing an essay. Getting creative is a great way to keep your mind active whilst doing something fun. Paint, draw, craft, dance, write, do whatever makes you feel great. Once you've finished a project you will feel an incredible sense of achievement that will make you want to jump straight into your next adventure.
Listen
Once again, music is here to save us. Listen to your favourites or try out something new. Music has an incredible way of translating feelings and we can't help but feel good when a boppy tune comes on. If you're looking for something else why not try out a podcast? You can find them on pretty much any subject that tickles your fancy. Want to learn more about meditation or even politics, you will find the perfect one to suit your mood. There are so many positive and motivational podcasts to get stuck in to that you won't be short of feeling inspired. Check out some of our favourite podcasts.
Read
There is something so soothing about reading. Taking the time to sit down and immerse yourself in a different world is such a treat. To forget everything in your life and focus entirely on another character can be the break we need and deserve. If you're finding it hard to concentrate, take your book and make a drink, find your reading spot and then escape for a while. Usually you'll find that coming back to your task will be easier as your brain has had some time to rest. You better get used to smashing those goals with a bolstered mood. So go on, get those books out and begin exploring!
Write
Maybe you've got lots of things floating around your head and you've got no idea how to order them and get started. A practical way of getting organised is writing yourself a to do list. Factor in time for you to do the things that you enjoy! These are just as important as your study goals as you need to keep a healthy work-life balance. You could also use writing as your creative skill and create a story or keep a diary. Getting your thoughts and ideas down on the page can feel daunting but you'll soon realise how rewarding and uplifting it can be. If you need to get something off of your chest, write it down. If you're in a writing rut, write it down. If you are feeling a certain kind of way, write it down. Things will not only get straighter in your head but you'll also realise how writing can instantly change your mood. Give it a go Shakespeare!
Watch
Of course watching something is a big pick me up. This we already know. Delving into your favourite series with characters you wish you could meet in real life is a definite boost. Use your programme or movie of choice as a reward. Tell yourself that once you have done X that you will then watch the next episode. This way you'll get your work done and your enjoyment won't be compromised. Simple pimple!
Nap
Not going to lie but this one is one of our favourites and its proven to improve productivity! Taking a 10-20 minute nap can help rest your body and mind, getting you ready for the afternoon ahead. Just make sure you don't go overboard as this will have the opposite effect and you'll want to stay in bed all afternoon. This hasn't happened to us…… we swear.
Speak
If speaking to your friends and family makes you feel good, then do it. Video chat or message, there are so many means of getting in contact without having to leave the safety of your own home. Maybe you've hit a wall or maybe you haven't, it doesn't matter. Just make sure that you are talking if that's what makes you feel good. Chat about your work or discuss your latest read. Just make those connections and get that tongue wagging. Speak to those who lift you up because positivity is infectious.
Self-care
This is a big one people. Self care means different things to different people so it's important to know what you like and what works for you. If you're not sure what constitutes self care just think about your rituals and if you enjoy them. How you feel after you've done them? If you instantly feel uplifted then stick with it! Lets lace our days with joy. Whether yours is a mixture of the above activities or a bath and a face mask make sure you take the time for you and enjoy yourself! That's what life is about.
Play a Game
Maybe you've run out of conversation. No problem. Get your friends and fam to join you for online games or even a home-made quiz. That way you don't have to focus on conversation if you're too tired. Just have fun and don't take it too seriously! This will feel good during your down time as you will feel energised from spending time with those you haven't physically seen.
Party
It's Friday night, you've had a long week of studying and all you want to do is celebrate. Good news, you can! What's better than staying in your favourite place and bringing the party home? Invite friends on video chat, make a playlist, cook some food and make some questionable cocktail concoctions, just have some fun and make the party your own at home.
We hope our list has given you some ideas on how to keep positive when working from home. It's a troubling time for all of us and injecting a bit of joy into our days is so important. Of course not every suggestion will be right for you but we hope that you will try something new to keep your mind active. Stay safe everyone!
---
We understand that this is a worrying and uncertain time for everyone, and the wellbeing of our students is our highest priority.
The University is here to offer you support and guidance as you continue with your studies. Please check your University email account daily so that you can continue to access advice and support from your module tutors regarding the shift to online teaching and alternative assessments.
The School will communicate with you regularly in response to students' key concerns. Information is also available on our Coronavirus advice and guidance pages.
However, if you are have a specific query that you are unable to find the answer to online, please contact either your Academic Advisor or the Student Support Centre at hlcenq@liverpool.ac.uk
---