Best Places to Find the Ultimate International Festive Food in Liverpool in 2019
Posted on: 4 December 2019 in 2019 posts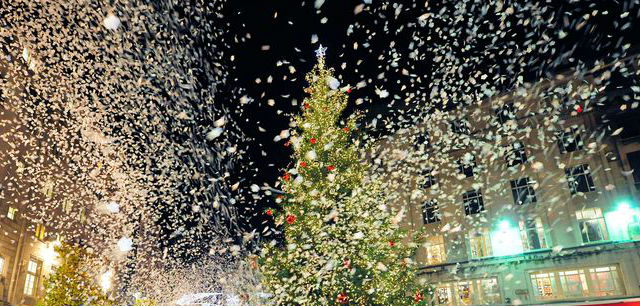 We've put together a list of the best festive food and drinks from around the world that you can pick up in Liverpool this year.
Check out this spectacular photo from Culture Liverpool.
Take a stroll around the Christmas Markets and Eat Your Weight in Festive Food
St George's Hall
Tasting a country's food and drink is a fantastic insight into a culture so why not have a taste at the markets? Visit Bratwurst for a taste of German classics like smoked sausages and don't forget the spectacular beer. Belgian Fries will satisfy all of your potato needs with their variety of condiments and toppings. You can also pick up food from so many more nationalities from Polish to Chinese, and of course you can get a Liverpool classic scouse pie. A visit here will definitely brighten those early and cold evenings.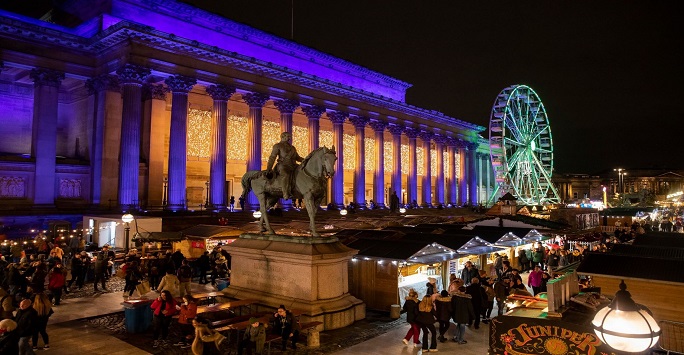 Image: St George's Hall
The Baltic Market will also host festive themed markets on Sundays throughout December. There will be a Winter Gift Market on 15 December and a Xmas Farmers Market on 22 December. These will run alongside the usual Baltic traders who have festive feasts from around the world to keep your hunger at bay during the holidays. If you're looking for an Italian spread, stop by the Little Furnace, Bacaro or Fritto to get an authentic taste of Italy. Or why not try all three? If you fancy more of a Hispanic spin check out Lunya who serve award winning Catalan and Spanish food.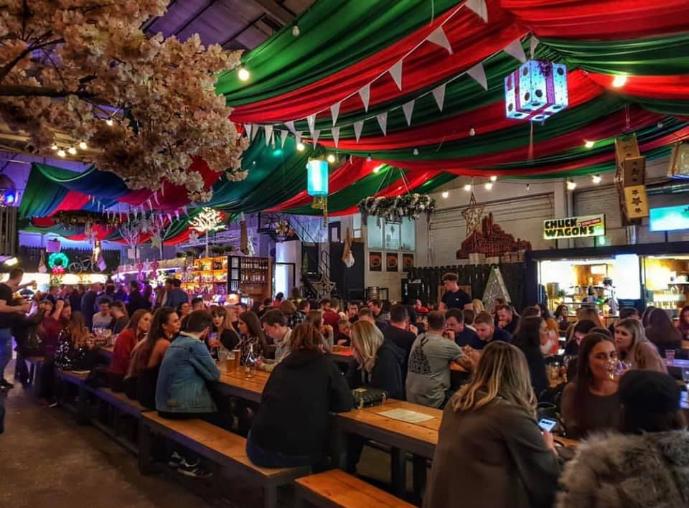 Image: Baltic Market
Camp and Furnace
Camp and Furnace are holding a 4 day German Christmas Market, from 20 - 23 December, called Christkindelmarkt. Expect steins, good food and a German Show band!
Celebrate Christmas à la Française with Petit Café du Coin, who are having a French Christmas cocktail launch on 4th December. They've teamed up with St-Germain and Maison Sassy to bring you the taste of France to Liverpool. Enjoy their new cocktails throughout December with a cheese board and some fantastic live music every night.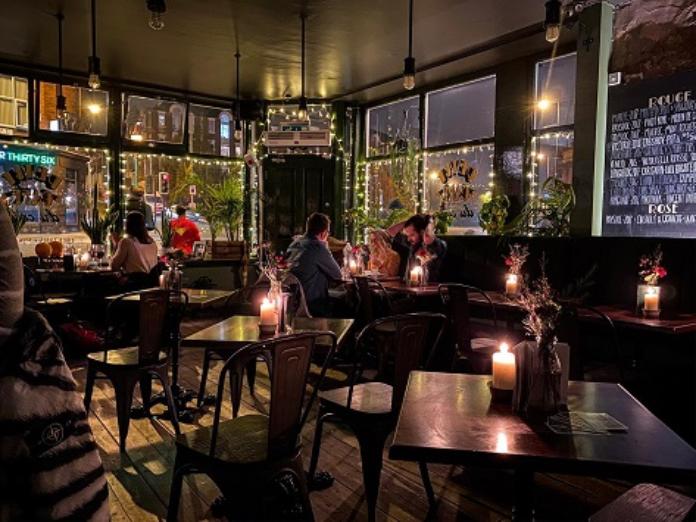 Image: Petit Cafe du Coin
Now go and fill your boots!
Discover more
Study in the Department of Modern Languages and Cultures at the University of Liverpool
---