Watch the second Annual Seamus Heaney Lecture
Posted on: 17 December 2021 in 2021 posts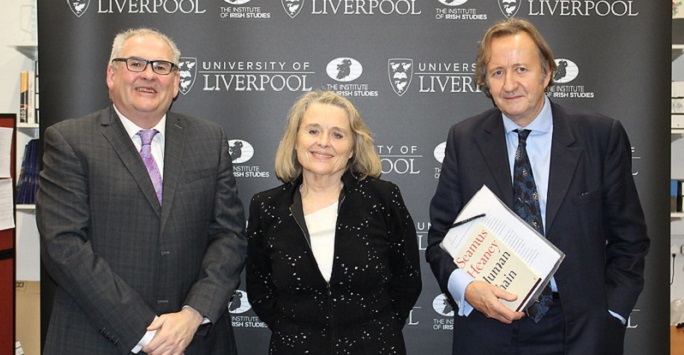 On Thursday 18 November 2021 the Institute of Irish Studies welcomed Professor Roy Foster (Emeritus Professor of Irish History, University of Oxford, and author of On Seamus Heaney) to deliver the second Annual Seamus Heaney Lecture
The event was introduced with a recital of Seamus Heaney's poetry by award winning Irish actress Sinéad Cusack.
The Institute was honoured to welcome Seamus Heaney's family to the lecture, including his wife Marie; daughter, Catherine; and sons, Christopher and Michael.
Sinéad Cusack began the event by reciting the poems Clearances, Station Island – XII, Sweeney Redevivus and The Ministry of Fear. This was followed by a lecture from Professor Foster in which he explored the prose writing of Seamus Heaney and how it is reflected in Heaney's famous poetry.
The full recording of the Inaugural Seamus Heaney Lecture can be found below.
---