'2020 has given us a new perspective. We need hope' — the world and home with artist Paul Doran
Posted on: 18 September 2020 by Maev McDaid in 2020 posts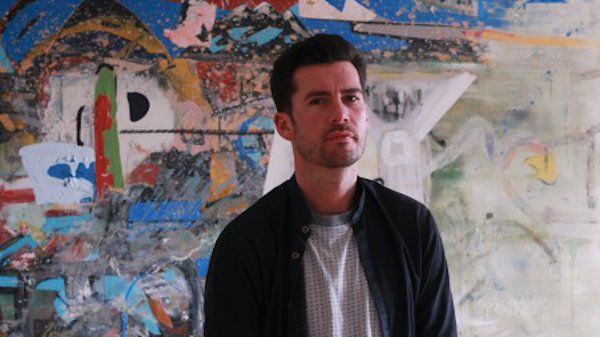 This month, Outreach Officer Maev McDaid met with Irish artist Paul Doran, who is enjoying great success with his contemporary abstract art exhibitions.
Born and raised in Belfast, Paul left at 18 years old to study in Liverpool and it was here as a student he met people from all around the world and found his calling to become an artist. Being around people from different cultures and perspectives had a big impact on how he viewed the world and home. Graduating from Hope University in 2011 with degree in Fine Art and a Masters in Creative Practice in 2015, Paul has since enjoyed great success in his young art career.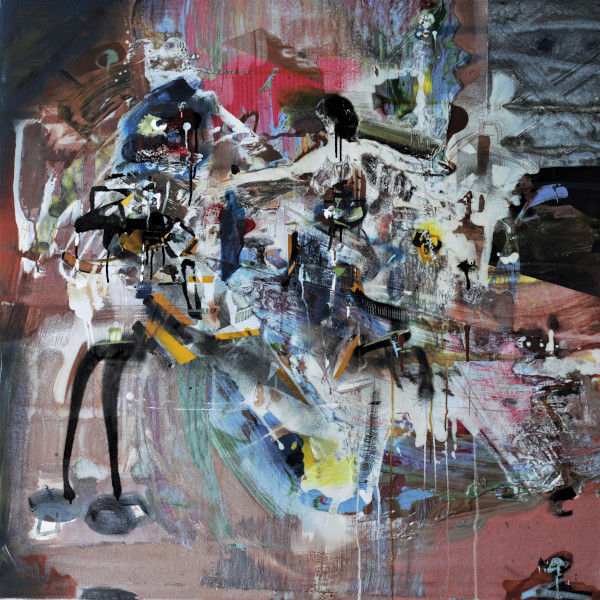 Street Choir (2017)
Not just a studio painter, Paul has also undertaken an apprenticeship with muralist Mark Ervine. The two of them were the first to paint a mural on what is known as 'no man's land' in Belfast – the area that is still closed at night separating the Falls Road and the Shankill Road. Their murals together are neither nationalist nor unionist but challenging pieces critiquing current socio-political and global issues. In 2017 Paul organised NO WALLS, in the Titanic Museum in Belfast. NO WALLS was an international contemporary visual and performance exhibition that calls for communication about thought-provoking art, particularly, in places of adversity and difference.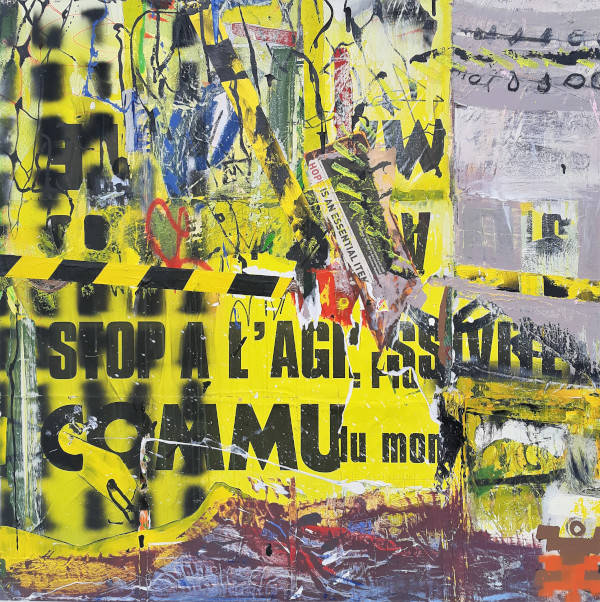 Maintain Hope (2020)
Paul loves and is inspired by Belfast and he says that the place and people 'always come into it one way or another, visible or not. You know who you are.' As a post-conflict society with residual divisions, carrying psychological and physical scars, Belfast was the backdrop to Paul's current exhibition at the Zari Gallery, London entitled 'Permission to Hope'. Made during lockdown Paul's paintings probe permission and entitlement to hope in this disturbing time of flux, with 2020 forging an unknown future.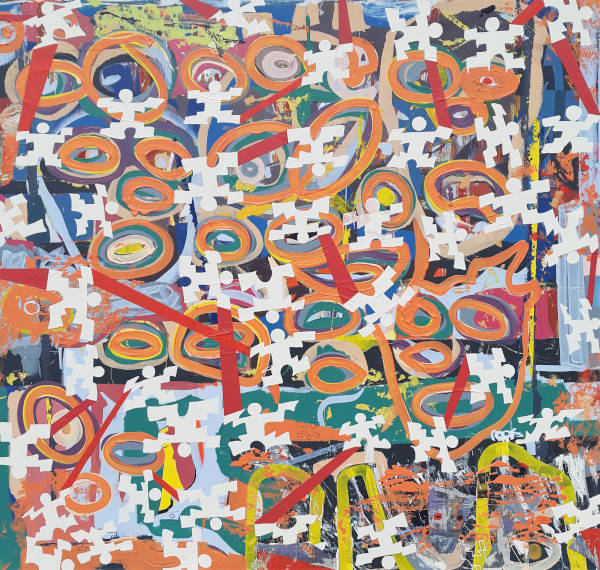 The Politics of Talking (2020)
Paul currently has an exhibition at Sol Art Gallery, Dublin with artists, Katarzyna Gajewksa and William York. Paul's theme 'Sifting Through the Commonplace' alludes to the ambiguity of the commonplace amid the randomness and inconsistency of life, made more complex by a perfusion of information, data and social media.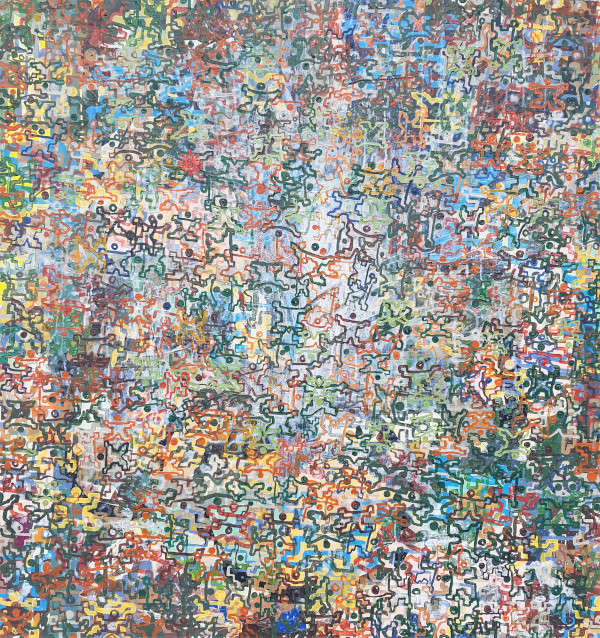 Woven World (2020)
Doran has exciting plans for 2021 including organising a group show of Irish art in London and solo exhibitions in both Ireland and Britain. You can find more information about his work below.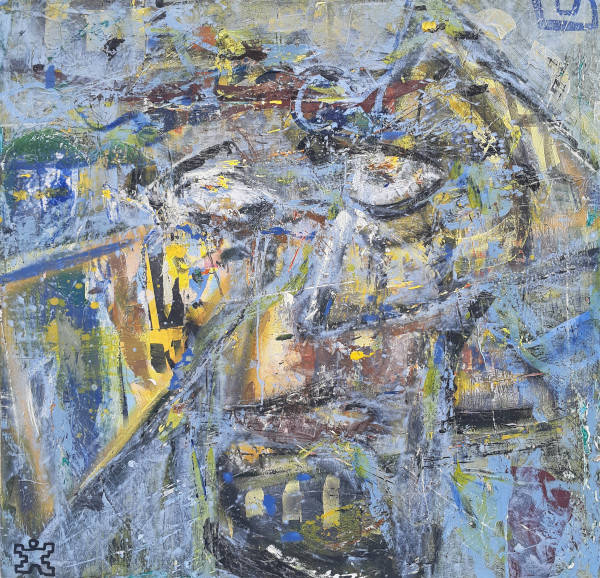 Seeing Into The Blues (2020)
Discover more
Take a virtual tour and view a short film of Paul's most recent solo exhibition at the Zari Gallery.
Find information on Paul's current exhibition at the Sol Art Gallery in Dublin.
Read a Financial Times feature on Paul Doran and Muralist Mark Ervine
Study in the Institute of Irish Studies.
---