Video: In Conversation with Nana Nubi, Author of the Nigerian Heritage Colouring Book
Posted on: 27 October 2020 in 2020 posts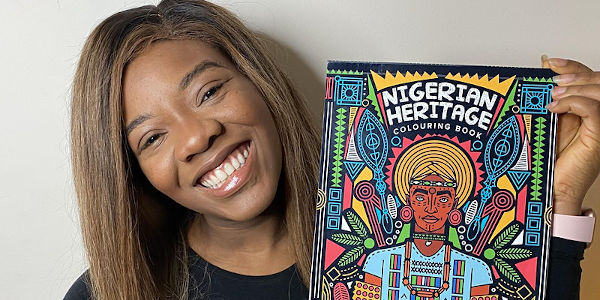 The School of Histories, Languages and Cultures at the University of Liverpool was delighted to present Nana Nubi (Founder of the 'Alpha Project' Ireland, author of 'Nigerian Heritage') in conversation with Jacob Hussain (final year undergraduate in Irish Studies) in a live online discussion during Black History Month 2020.
Nana Nubi is the Project Officer for the United Nations International Decade for people of African Descent, Ireland (IDPAD Ireland) and a member of the Anti-Racism Committee, where she engage in discussions of what needs to be done by public sector organisations to tackle racism in Ireland.
Nana has a history of working in human rights organisations such as Afro-Irish and Africa Centre Ireland. In 2015, she founded The Alpha Project, a youth empowerment initiative.
Nana Nubi has professional experience in human resources and business development. Nana holds a Bachelor's Degree in Law from University College Dublin and an LL.M in International and Comparative Law from Trinity College Dublin. She is currently training at the Honorable Society of the King's Inns to become a Barrister. She is a PhD candidate at the University of Limerick.
Discover more
Study in the Department of Irish Studies at the University of Liverpool.
---