Watch: Mary Robinson discusses women's leadership and climate change
Posted on: 23 January 2020 in 2020 posts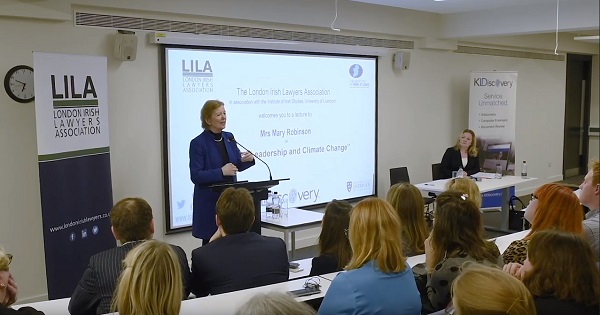 Former President of Ireland Mary Robinson spoke about women's leadership and climate change at a special event organised by the London Irish Lawyers Association in association with the University of Liverpool's Institute of Irish Studies.
Now the Adjunct Professor for Climate Justice in Trinity College Dublin, Mary discussed the urgency with which we must all treat the threat to our environment and the crucial role women play in helping to avert climate catastrophe.
Discover more
Study at the Institute of Irish Studies at the University of Liverpool.
---