Everything You Need to Know About Irish Studies
Posted on: 9 June 2020 by Beth Andrew in 2020 posts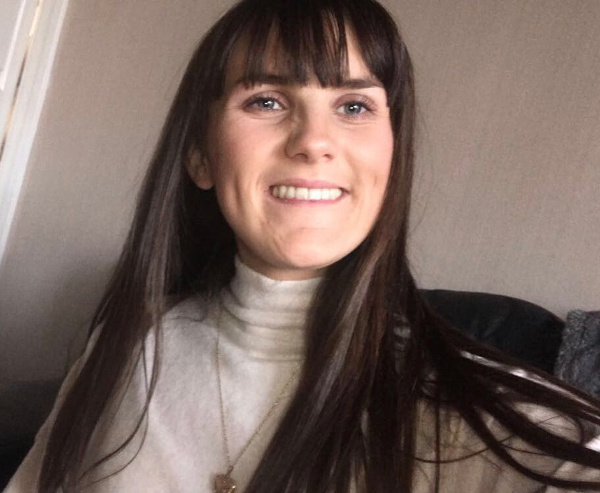 Hello, my name is Beth and I am a Third Year Irish Studies student at the University of Liverpool. I wanted to provide an insight as to what it is like to study Irish Studies at the University of Liverpool, and hopefully answer any queries you may have regarding the course.
What can I study?
Irish Studies is an interdisciplinary degree, and this is a factor that, when I was applying for university at Sixth Form, really attracted me to this particular course. To give you an insight into the broad range of topics you can study, I will list an overview of the modules I have studied during my three years.
First Year: The Troubles in Northern Ireland, Irish Literature from Jonathan Swift to W.B. Yeats and Ireland's Battle for Ideas (From Irish Sport and Culture to Brexit).
Second Year: The Vikings in Britain and Ireland, Irish Diaspora and Migration, 19th Century Irish politics, The Politics of Religion, Irish Fiction 19th- 21st century and W.B Yeats.
Third Year: James Joyce, Women in Ireland (gendered study of women in history), War Writing, Dissertation (Whole Year module) and Ireland, Social, Political and Cultural Geographies.
The modules above are History, English Literature, Politics and Geography modules led, or co-taught, by the Irish Studies department. Therefore, you are able to engage with different subjects, rather than focus on one specific field of study, such as History or English as a single honours. I have followed a single honours Irish Studies Degree, but in some ways, have achieved a joint honours experience. For example, the study of 19th-20th Irish history contextualises the fiction studied in the English Literature modules.
What are the other benefits of studying Irish Studies?
The small class sizes promote insightful discussions amongst your peers in seminars. Furthermore, when seeking advice for assignments, whether that be essays, exams or seminar presentations, you receive more individual attention from your lecturers than you may get in a course of 300 people with significantly larger seminars.
The Institute of Irish Studies offers an 'open door' policy to its students. As it is a smaller department than other disciplines, you will feel that the staff know you as an individual. Lecturers will be on hand throughout your time as an Irish Studies student to offer any help and support you may need; to answer any queries, whether that be after a lecture or seminar, at a drop in to their office, or via email. I cannot stress how fantastic the staff have always been within this department, offering guidance both academically and pastorally, right from the beginning of first year, up until the final few days of my last semester at university.
I would highly recommend this course and feel sure that you will enjoy it as much as I have done. Good luck!
Discover more
Study in the Institute of Irish Studies.
---
We understand that this is a worrying and uncertain time for everyone, and the wellbeing of our students is our highest priority.
The University is here to offer you support and guidance as you continue with your studies. Please check your University email account daily so that you can continue to access advice and support from your module tutors regarding the shift to online teaching and alternative assessments.
The School will communicate with you regularly in response to students' key concerns. Information is also available on our Coronavirus advice and guidance pages.
However, if you are have a specific query that you are unable to find the answer to online, please contact either your Academic Advisor or the Student Support Centre at hlcenq@liverpool.ac.uk
---