Culture and COVID: an interview with Eva O'Connor
Posted on: 29 May 2020 by Maev McDaid in 2020 posts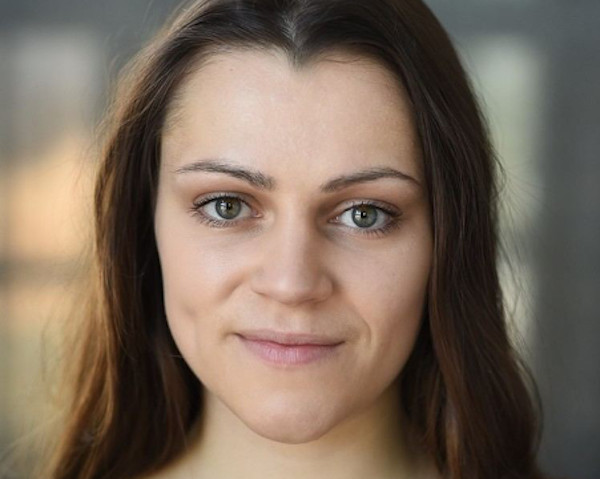 Earlier this month the Institute of Irish Studies launched Culture Unconfined, an online festival of film, drama, music and poetry. Culture is an important facet in the study of Ireland and the Institute remains committed to supporting and promoting the voices of Irish artists, especially during these unprecedented times. Last week, Maev McDaid from the Institute of Irish Studies caught up with Eva O'Connor, an emerging writer-performer from Ogonnelloe County Clare with a string of accolades to her bow, about life as an artist under COVID.
Maev: Thanks for joining me today under these strange circumstances Eva. In any other context we probably would have met in a cafe or pub! I wonder how you are able to still write and/or perform during the current situation…
Eva: It isn't easy. Luckily, in April the Abbey Theatre in Dublin did a call out for Irish writers and performers and I was asked to submit a piece for that, Dear Ireland. They got in touch with 50 writers whereby writers could write about the emotional response to COVID-19. We had a two week deadline to write it and these monologues were broadcast over a four night period. It was a brilliant initiative and it mades me appreciate the incredible talent and community that Ireland has. We are a nation of amazing writers and performers.
My monologue was called Maxwell House and it is about a woman who is struggling with her mental health, stealing her flatmates cat. It explores the heightened emotions of loneliness and the lack of access to normal coping mechanisms. I think Dear Ireland was a great example of how innovative people and organisations have been during lockdown. Circumstances are incredibly difficult for artists at the moment. We are no stranger to hard times, but COVID-19 has been such a blow for the theatre industry in particular. Dear Ireland felt like such a celebration in what has otherwise been a dark time for lots of people.
Maev: It is important that the arts are not forgotten about during this time. And we often associate the summer with the fringe festivals. There are obviously no fringes this year. What does 2020 look like?
Eva: The Edinburgh Fringe is cancelled so we won't be going up this year. I was also meant to go to Dubai next year as well and that's been pushed back too. I understand that is for public safety, and so many people have it worse. So I think it's a constant juggling act, coping with disappointments and financial uncertainty, but also keeping things in perspective.
Maev: With a lack of opportunity to perform, how can you still engage in artist processes?
Eva: The next year is still uncertain and theatres will be closed for the foreseeable. Myself and Hildegard, who I run Sunday's Child Theatre with, have just received funding to develop a new project, so that will keep us busy for a while (I am developing an all-ages puppet show about a talking cat).
There are lots of initiatives out there that attempting to keeping the arts alive and support and engage artists. But ultimately nothing can replace being able to rehearse in a sweaty room with people and present work live. I think COVID-19 has sparked a debate about how underfunded artist are, and how the infrastructure isn't in place to keep us afloat in an economic crisis, even though the arts are so essential to society. The arts enrich peoples lives, keep people sane — that's invaluable.
Maev: So Eva, earlier this year before we had even heard of COVID-19, after a successful run in Ireland you were in New York with your play Maz and Bricks, produced by Fishamble: The New Play Company and directed by Jim Culleton. Tell us a bit about that...
Eva: Maz and Bricks was something I wrote in the run up to the repeal the 8th referendum. It's about two very different people who meet on the Luas (the tram) in Dublin. Maz is on her way to a demo and Bricks is about to pick up his 3 year old daughter. Maz is an advocate for repeal, where as Bricks isn't sure where he stands on the abortion issue. Essentially it's about how their lives collide and even though they are on different sides of the fence they spark up this unlikely rapport. We toured Maz and Bricks all over Ireland in the weeks leading up to the Repeal referendum, and had post show discussions in every venue. It was a really intense time. In between shows I was door knocking and campaigning. It was such a relief to perform the play post repeal. We performed it at the Edinburgh Fringe and then a month run in New York this January just gone. Now that 8th has repealed the play feels much less fraught. I think it marks a really important time in Irish history.
Maev: Maz and Bricks wasn't your only story about abortion and Ireland. You also wrote My Name is Saoirse which was performed all over Ireland and won awards at the Dublin, Brighton and Adelaide fringe festivals.
Eva: Yes, I wrote My Name is Saoirse, which is one of my earlier plays, in 2014. It's the story of a girl growing up in rural Ireland in the 1980s. It's a coming of age play about not having good role models and growing up in a repressed culture where we don't talk about sex or our feelings, and Saoirse ends up going to England for an abortion. When we first performed the play the marches were small and it was still felt quite taboo to talk about having an abortion. I remember talking about my own abortion in an interview and getting pretty shocked reactions from friends. Then within four years the climate changed totally. By the time we had the vote there was this powerful openness that had come about in Ireland. It was hard won, but I think it's here to stay.
Maev: I think it's safe to say that the arts played a big role in helping to shift public opinion during the Repeal referendum. I remember seeing a poem you wrote It Shouldn't Have To Be This Hard viewed on Facebook over 5 million times. What was that like?
Eva: Yes I wrote that poem and performed it at a few demos and then it got put out on BBC Three's social media and went viral. I think every single person who campaigned played an invaluable role in the campaign. I did my bit with plays and poems, but everyone contributed in their own way.
Maev: You have also written other plays, but on topics that don't shy away from controversy. Your play Overshadowed was about a young woman's struggle with eating disorders and was so well received. Since writing that it's been produced as a series for BBC Three. It's on iPlayer now. You wrote the play and then acted in the series. What was that experience like?
Eva: Writing Overshadowed felt both exposing and cathartic. It was the first time I had spoken openly about having an eating disorder, but I knew I was recovered enough to tackle it. It was incredibly rewarding when the play was so well received by people who have direct experience of EDs. The families of people struggling found it powerful too — I think by putting anorexia on stage it helped to demystify it. I think the play gave a window into the condition and showed that sufferers don't mean to be difficult — they are living with this demon in their head 24/7 and doing their best to navigate it everyday. It was able to use my lived experience to convey what a complex condition it is, but also offer hope for recovery. When we made the series that helped it reach a really wide audience, and gave the play a whole new lease of life.
Maev: It's not just hard hitting topics like abortions and eating disorders that you write about. You also wrote and performed Mustard (directed by Hildgeard Ryan) about heartbreak and condiments as a coping strategy. What was it like to do something so different like that? All of the promotional videos were of you covered from head to toe in mustard...
Eva: Mustard was a real passion project. I wrote it initially as a long, weird poem and it just took on a life of it's own. It's essentially about a woman who uses mustard as a form of self harm. The yellow stuff is a deep and shameful secret that she harbours. During the play I slather mustard all over myself. Seeing the looks on people's faces in that moment is priceless. We won a fringe first at Edinburgh for the show, which was a massive career highlight. Myself and Hildegard will be touring it next year with Fishamble which is really exciting (that is if theatre ever re-starts again!).
Maev: Thank you so much for chatting with me today, and all the best for your new project, we hope to have you up in Liverpool when it is safe to do so.
Eva: Thanks so much.
---
This conversation was transcribed from a video interview that Eva kindly agreed to doing during the stricter restrictions under lockdown.
Discover more
You can find Eva on Twitter @evaclaireoconnor.
Find more information about Eva's and Irish Director Hildegard Ryan's award winning theatre company, Sunday's Child.
Study in the Institute of Irish Studies.
---
We understand that this is a worrying and uncertain time for everyone, and the wellbeing of our students is our highest priority.
The University is here to offer you support and guidance as you continue with your studies. Please check your University email account daily so that you can continue to access advice and support from your module tutors regarding the shift to online teaching and alternative assessments.
The School will communicate with you regularly in response to students' key concerns. Information is also available on our Coronavirus advice and guidance pages.
However, if you are have a specific query that you are unable to find the answer to online, please contact either your Academic Advisor or the Student Support Centre at hlcenq@liverpool.ac.uk
---