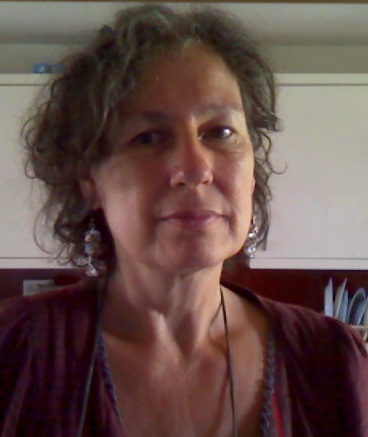 Professor
Diana
Jeater
DPhil (Oxon); FRHistS
Professor of African History
History
Teaching
As Associate Dean for Education, I have an overall interest in how teaching is delivered within the School of Histories, Languages & Cultures. My own teaching focuses on two main areas: African/Decolonial History and Learning for Life/Employability skills.
African History
I teach African History, not colonial history. Where white people come into the story, it's from the perspective of Africans, who largely encounter and interact with white people as outsiders and invaders.

I teach African History as ideas, not as narrative. Most people significantly underestimate how big Africa is (Europe, the USA and China could all be comfortably accommodated within Africa's landmass, with plenty of room to spare). They also underestimate how long and complex its history has been. So I don't attempt to teach big survey stories, which would be so general as to be meaningless. Instead, I look at themes that help us to understand the history. That includes learning about, for example, kinship-based politics; witchcraft and territorial cults; healing systems; nationalist movements; and religious institutions, in order to understand how they act as motors of change.

Modules I have taught in the past include:
Themes in African History
Africa and the Black Diaspora: cultural transformations in the Americas and the Caribbean
Health, Healing and Illness in Africa
Adultery, Sexuality & Witchcraft in Southern Rhodesia (Zimbabwe) 1890-1930
Sex & the African City: gender and urbanisation in Southern Africa
History in Practice: using your degree in the wider world
Studying History is a good in itself, but most people hope that their History degree will also help them to get a good job. The History Department placement module offers a semester-long work experience in a local museum, archive, library or heritage centre. Placement modules like this significantly enhance employment prospects. But I don't think that placement modules should just be work experience. My approach to placement modules is also about reflecting on how study of the past within the universities links to how 'history' is understood more generally in the wider world. I encourage students to use the placement module to become more aware of how 'the past' is everywhere being constructed in the public sphere, while at the same time developing useful workplace skills and building up an enhanced CV.
Theory and method
History, for me, is a practice. Even theory is a practice: a set of ideas to be used. I have spent many years developing my expertise in teaching students how to study history, how to research effectively, and how to apply theory.