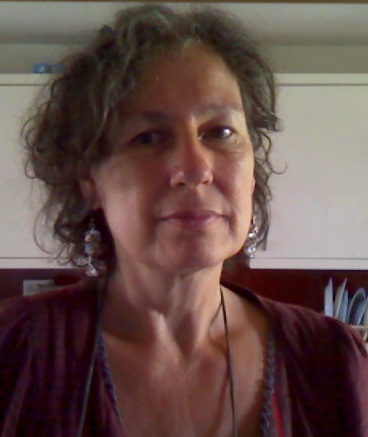 Professor
Diana
Jeater
DPhil (Oxon); FRHistS
Professor of African History
History
Professional Activities
Summary
Most of my external engagement work is connected in some way to Africa and specifically to Zimbabwe. Since the early 2000s, a lot of this work has revolved around asylum cases and providing expert advice to the courts.
In 2011, I was appointed by the UK Independent Advisory Group on Country Information (IAGCI), to evaluate the UK Border Agency's Zimbabwe Country of Origin Report, and to make recommendations for improvements.

I also read book manuscripts for a wide range of popular and academic presses, including Heinemann, James Currey, Zed, Pearson, and Routledge.

I have been a member of the executive committee of the Britain Zimbabwe Society since 1982 and have held most of its officer roles: Secretary, Membership Secretary, Treasurer, Newsletter Editor and Chair. The BZS is an umbrella organisation, and through it I have worked with town council twinning organisations, arts organisations, health groups, children's groups and many more.

I am in much demand as an external doctoral examiner, and I have only listed those doctorates where I thought the work was particularly significant as a contribution to our body of knowledge.
Editorships
Journal of Southern African Studies (Editor, 2012 - present)
Examination Roles
University of Bradford (Kudakwashe Chirambwi), PhD (2018)
University of Birmingham (Paul Hess), PhD (2018)
Rhodes University, SA (Tapiwa Zimudzi), PhD (2017)
University of Zimbabwe (Ushehwedu Kufakurinani), PhD (2015)
University of Cape Town (Glen Ncube), PhD (2012)
University of London (Josiah Brownell), PhD (2009)
University of Oxford (Josephine Nhongo-Simbanegavi), DPhil (PhD, 1997)
Organisations I have been associated with
Britain Zimbabwe Society (Chair Emeritus) (1982 - present)
British Empire & Commonwealth Museum, with Rhodesian Army Association (2006 - 2008)
Wiltshire Victoria County History (2007 - 2010)
Zimbabwe Peace & Reconciliation Commission (2018 - present)
Professional Body Memberships
Royal Historical Society (Fellow, 2004 - present)
Other Administrative or Committee Roles
School Lead on Employability and Placements, HLC