'Meet the Scientists' at the World Museum
Posted on: 17 January 2023 by Laura Winters in January 2023 posts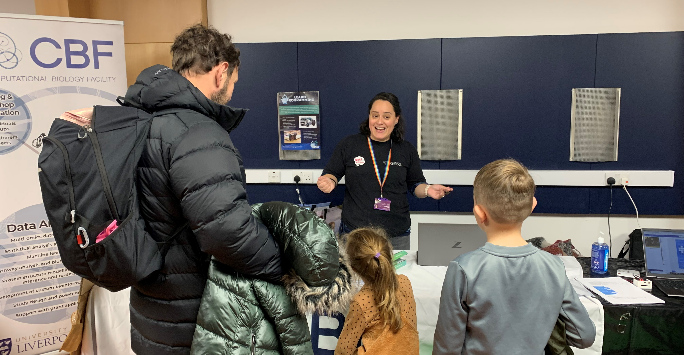 'Meet the Scientists' is a series of interactive, hands-on science days for all the family run by the Faculty of Health and Life Sciences in partnership with the World Museum Liverpool. The events have been running for over seven years, are free to attend and each event is attended by between 600 – 1200 people from the local Merseyside area and beyond. Around half of attendees report it's their first time attending a science event outside of school.
Saturday 26 November saw the first Meet the Scientists event for the 2022/23 academic year. The event included contributions from across the Faculty with staff and students running fun, interactive activities and experiments linked to their subject and research area. A team from the School of Health Sciences ran activities for all ages based on anatomy and physiology, researchers from the Institute of Infection, Veterinary and Ecological Sciences challenged people to become 'data detectives' and explore ticks in pets and also had hands-on activities including 'find the tapeworm' looking at different types of parasites!
Young people could learn about how research is carried out, by taking part in their own randomised trial using sweets with the team from Alder Hey, and have a go at programming a robot with Liverpool Shared Research Facilities.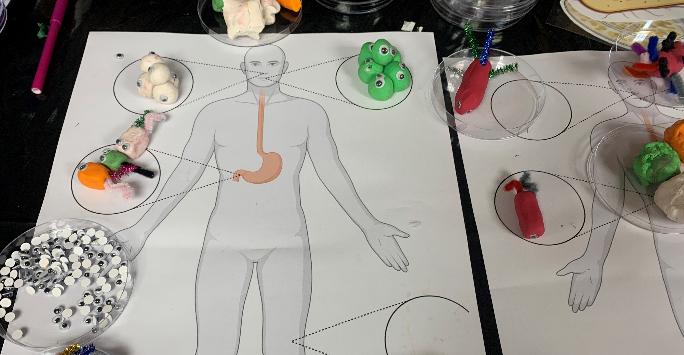 There were stands exploring the human body and the natural world including 'Bugs and Us' from the Department of Pharmacology and Therapeutics, where young people could craft their own bacteria to take home with them, and a team from Biochemistry and Systems Biology exploring why plants are green via a chlorophyll extraction activity. Meet the Scientists also welcomes contributions from outside the Faculty, and at this November event researchers from Geography and Planning ran a stand exploring the incredible human brain, including a make your own neurone activity!
The next Meet the Scientists event will be taking place on Saturday 18 March during British Science Week at the World Museum Liverpool from 10am – 4pm. There's no need to book and everyone is welcome to attend. You can also follow us on Twitter @LivUniEngageHLS to find out more about our up-coming public events.
If you are a member of staff or a student at the University and you would be interested in potentially running an activity at the March event, or helping out as a general volunteer, please get in touch with hlsengagement@liverpool.ac.uk.