Carolyn Jones: Remembering my dad through fundraising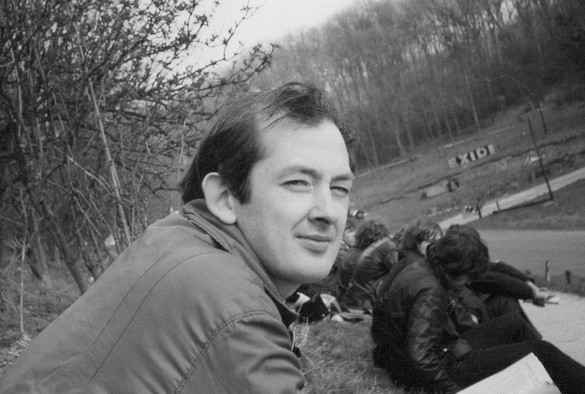 In memory of her beloved dad, Carolyn Jones, Legacy Officer at the University of Liverpool, shares her family's story and why they have chosen to support research undertaken by pancreas specialists at the University of Liverpool:
Today marks the first anniversary of the passing of John Christopher Pinder, my beloved dad who passed away peacefully at home aged 74 years, 30 October 2021. He was a kind father, devoted husband and much-loved grandfather, brother, uncle, brother/father-in-law. His passing has brought much heartache to our family, but happy memories make us smile, and bring us comfort.
Pancreatic cancer is the tenth most common cancer in the UK, and the fifth biggest cancer killer in the UK. Statistics from Pancreatic Cancer UK indicate that with over 9,000 deaths per year, one person is thought to die from the disease every hour across the UK. Late diagnosis of the disease is a great problem, with three in five people being diagnosed at cancer stages 3 and 4, which means by then the cancer is large, and may have started to spread to other tissues nearby.
Symptoms of pancreatic cancer often do not present in the early stages (stages 1 and 2), meaning warning signs show when the cancer has grown and possibly spread to other organs in the body. Symptoms may come and go, and can often be mistaken for other conditions, which means that pancreatic cancer can often be difficult to diagnose.
My dad was diagnosed with stage 4, inoperable pancreatic cancer in March 2021. His symptoms started just after Christmas 2020, with indigestion, feeling bloated, and a back ache. In February he visited his GP who then sent him for further investigations, and three weeks later he received his diagnosis which came as a massive shock to us all. Dad was rarely ill, and prior to his diagnosis appeared to be in good health.
It was discovered that dad had a 5.3cm cancerous mass on his pancreas, and the cancer had spread to his liver and lung. The outcome was a very bleak prognosis. As Legacy Officer in the Development and Alumni Relations Team, I received the most amazing support from my friends across the University throughout dad's illness and when he sadly passed in October 2021. I am beyond grateful for the kindness shown to me. Our family's journey was turbulent; sorrow was mixed with joyful moments. We took each day as it came and tried to find happiness where we could.
To help me make sense of dad's helpless situation, I approached my friendly University of Liverpool colleagues in EUROPAC (the European Registry of Hereditary Pancreatitis and Familial Pancreatic Cancer) who advised me to source reading material supplied by Pancreatic Cancer UK. The information supplied was invaluable as it helped me identify each stage as dad's cancer progressed.
Fundraising during this time gave me a positive focus and made me feel I was doing something during what was a hopeless situation.
EUROPAC work collaboratively with the University of Liverpool and other specialists to conduct research to understand inherited conditions of the pancreas, including hereditary pancreatitis and those who are considered high risk of developing pancreatic cancer. I was familiar with the amazing work EUROPAC does, through conversations with the Grady family who told me of their experience of living with hereditary pancreatitis and about family members taking part in clinic trials.
Pancreatic cancer research undertaken by the University's Institute of Systems, Molecular and Integrative Biology was highlighted by the ITV programme, Britain's Hidden Killer, which was shown in October last year. Despite the difficult watch, I took immense pride that the institute I worked for was contributing to the early diagnosis of this disease, which is vital to improve outcomes for those diagnosed. However, research needs to be funded.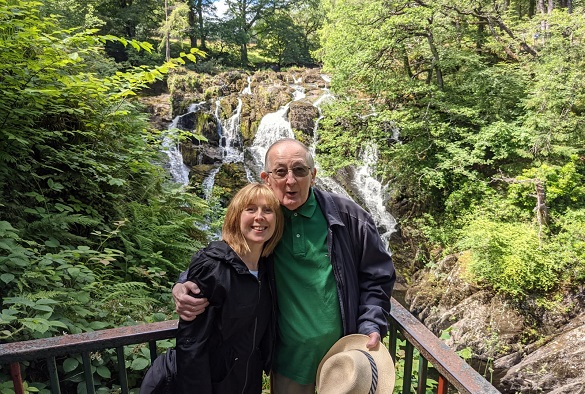 Inspired by my father's braveness and what I watched, I set up a Just Giving fundraising page and together with friends and family we raised over £800 to support the University's Pancreatic Cancer Research Fund. Fundraising during this time gave me a positive focus and made me feel I was doing something during what was a hopeless situation. I am also proud to support the work EUROPAC does through regular giving, and I hope that my small monthly donations to fund research may one day may collectively make a massive contribution to the early diagnosis of this cruel disease.
Speaking with Annabelle Boughey, part of the EUROPAC research team, has confirmed how important this support is. She said: "100% of donations made to EUROPAC are used for the vital equipment to run the trial. This can be from components to create the important sample kits, or even larger lab equipment to process and store these samples. We are continually inspired by the families involved in EUROPAC and the generosity of donors. Kind donations are essential support for our mission."
If you would like to join me, in remembering a loved one, whilst supporting vital research at the University of Liverpool, visit our in memory giving pages for more information, or contact me, Carolyn Jones by email at carolyn.jones@liverpool.ac.uk