A Gift to EUROPAC - Remembering Frank & John Grady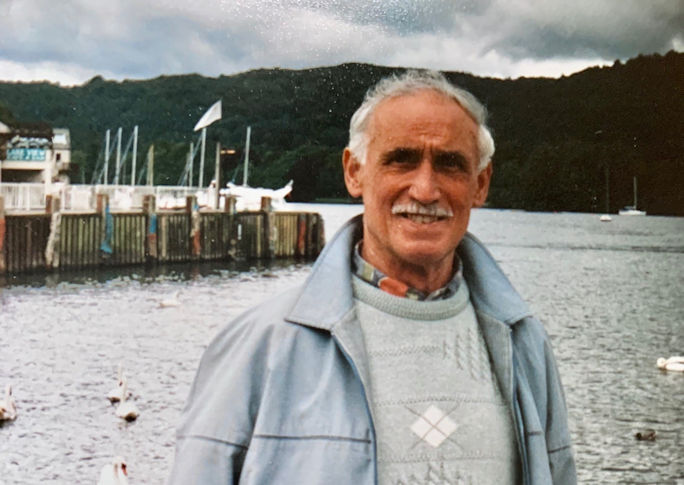 Since the loss of their husband and father Frank to chronic pancreatitis in 1998, the Grady family have given in memory donations to support pancreatic research of the chronic condition. Frank's daughter Sian shares how hereditary pancreatitis has affected, and continues to affect, her family to varying degrees with some family members' lives dictated by the condition in every respect.
Frank was diagnosed with the condition as a young man, and suffered greatly throughout his life, with virtually no treatment, scans or even pain relief available at the time. Sian recalled: "As a child I vividly remember him curling up on the settee for hours."
After Frank's death, his wife Mary began donating to Pancreatic Research, which later became the European Registry of Hereditary Pancreatitis and Familial Pancreatic Cancer (EUROPAC). Mary was supported by her local community pub, who held an annual charity night in Frank's memory.
The EUROPAC study involves pancreas specialists from the University of Liverpool and across Europe who are aiming to improve treatment and detection for all pancreatic diseases. In the immediate term, EUROPAC offer a point of contact for individuals who are aware of their inherited risk and need support in managing their anxiety.
Sian's immediate family also suffer with hereditary pancreatitis, with three of Sian's four children carrying the PRSS1 faulty gene. Her eldest child suffers particularly badly with chronic pancreatitis and fears for her future and for any children she may have.
In their commitment to help sufferers of the condition in years to come, Sian's three daughters have taken part in EUROPAC's research trials under the care of alumnus Dr Ioannis Sarantitis. Sian said: "Whatever research that can be done into this terrible condition will hopefully make a difference to future generations, if not to this one".
The team at EUROPAC said: "It is a great honour to be working with the families on the EUROPAC registry. The bravery and altruism of the individuals who support the research by donating samples, time and money while often suffering from great pain and always suffering from inevitable anxiety is truly humbling. We will do our very best to be worthy of this support and to find ways to stop these terrible hereditary pancreatic diseases developing."
In 2019, Sian's family faced further sadness when her brother John died suddenly following a heart attack aged 55. Sian said: "Pancreatic research is very close to our hearts and so when my brother John died tragically aged 55, from a sudden heart attack, it felt right to make arrangements for his funeral collection to be directed to EUROPAC research. John would have wanted this. We love and miss John very much."
To find out more about the work of EUROPAC and how you can support this research, please visit: https://www.liverpool.ac.uk/giving/research/europac/
Are you inspired to give in memory of a loved one? For more information email: carolyn.jones@liverpool.ac.uk or get in touch via our contact form, and we'll get back to you as soon as we can.