Research fellows supporting global heritage preservation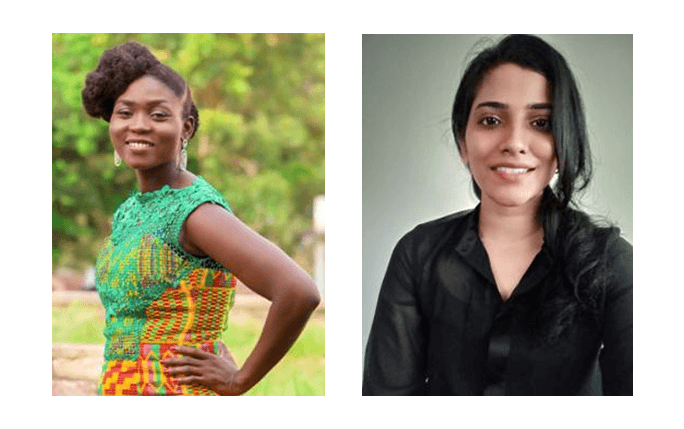 Benedicta Gokah and Shreya Pai are academic researchers at the University of Ghana and Mysore School of Architecture, India respectively, whose work explores their local heritage. The Virtual International Fellowships programme supports researchers like Benedicta and Shreya to directly preserve our shared global heritage.
As a historical archaeologist, Benedicta's work has focused on the castles and forts built during the Trans-Atlantic slave trade and she has already shed new light on interactions between Africans and Europeans. Her current work is looking at developing a conservation plan for Fort Prinzenstein in Ghana, an important slave trading site that is under threat.
Shreya has spent her research career working on the island-town of Srirangapatna. Her particular focus is on heritage sites that have been subjected to rapid urbanisation and the importance of creating heritage development plans that are unique to their location. Shreya's research also looks at the neglect, deterioration, and destruction of architectural heritage, living culture, and natural heritage.
Heritage research, like Benedicta's and Shreya's important work, is best led by those to whom the heritage is local, but it is under-resourced.
The Virtual International Fellowships programme has been established to provide researchers from nine partner universities around the world with the opportunity to continue their professional development and improve their access to international journals and peer networks.
Hosted entirely online, a fellow is provided with; a dedicated mentor, a training programme tailored to the cohort's needs, access to online research resources, collaboration with University of Liverpool researchers and a one-off payment to cover research expenses for the duration of the fellowship.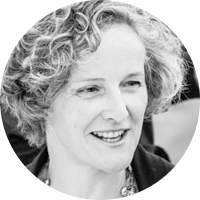 University of Liverpool alumna and donor to the Virtual Fellowship programme, Kirsten Suenson-Taylor (BA Hons Archaeology 1983) (pictured on the right) said: "The fellowships are a brilliant way to support academic researchers across the world, to help make history inclusive and hear all voices and experiences.
This means that Liverpool researchers can connect with academics across continents to develop our understanding of world heritage as well as helping advance research skills and thinking."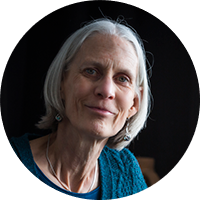 Professor Lin Foxhall, The Rathbone Chair of Ancient History and Classical Archaeology, (pictured on the right) said: "We are profoundly grateful for Kirsten's generous donation which will enable us to support outstanding but very under-resourced scholars in archaeology and other heritage-related fields in lower-middle and lower-income countries. This is a project that many of us feel particularly passionate about. It enables local researchers to investigate heritage that is globally very important, but these sites and objects are also crucial for building local and national consensus and identities, especially during and after times of crisis. In the longer term, heritage plays a key role in building and rebuilding these countries economically, and well-trained researchers are crucial for this to happen.
In 2021, we supported seven fellows in Ghana, Lebanon, Syria, Iraq, India and Kazakhstan. Many heritage sites and objects have suffered badly due to conflict in some of these places, and several of our fellows were working on imaginative projects to restore and present digitally and to safeguard and promote important sites such as Palmyra, Syria and the historic Mamluk city of Tripoli, Lebanon. In 2022 we are hoping to support fellows from a wider range of countries, and ultimately to expand the programme."
If you would like to support fellows in preserving global heritage then you can find out how on our dedicated Virtual Fellowship webpages.