Afternoon Tea with the Solem Quartet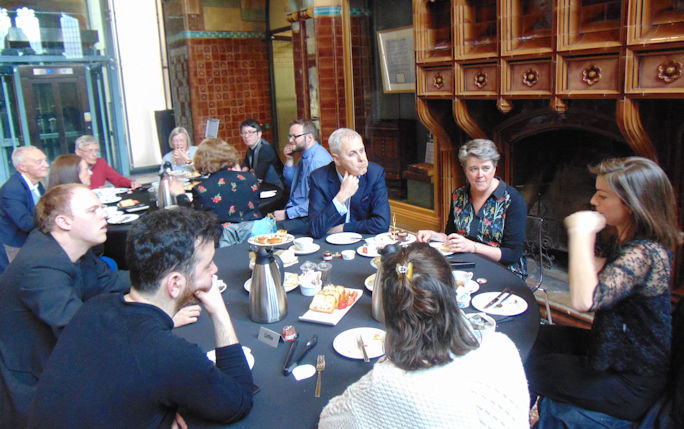 Special guests and supporters recently joined the Development and Alumni team for an afternoon tea with the Solem Quartet before they performed at the Department of Music's lunchtime concert series.
The Solem Quartet has been 'Quartet in Residence' at the University of Liverpool since September 2016. Winner of the 2014 Royal Overseas League Ensemble Competition, the quartet takes its name from the university's motto "arduus ad solem", meaning "striving towards the sun".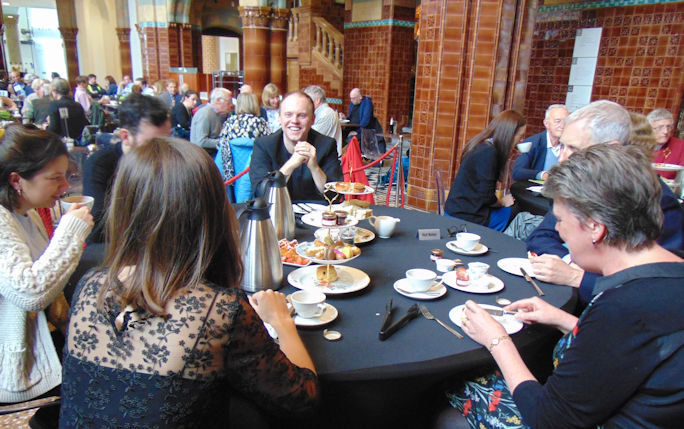 The Quartet were appearing as part of the Department of Music's MA performance showcase, performing a variety of original pieces written by current Music students.
They have performed a number of outstanding Lunchtime Concerts and contributed to teaching and learning through performance and composition turning their talents to Classical, Pop and Acousmatic and Gaming music.
The Quartet are set to perform once again in the Department of Music's autumn lunchtime concert series, for the full line up please visit the Lunchtime concert pages.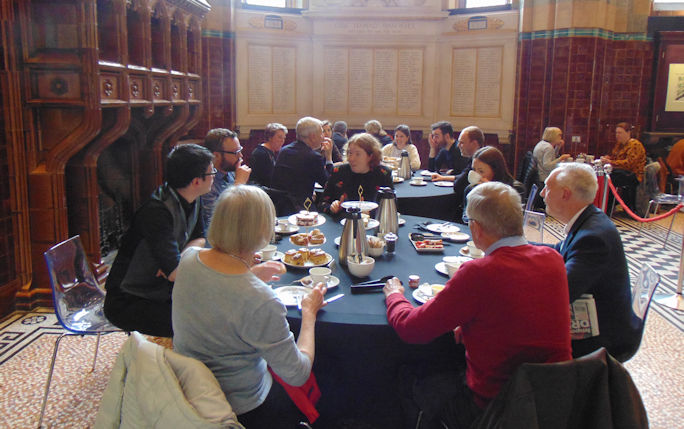 The University of Liverpool recently refurbished the Gordon Stephenson Building, home to the Department of Music, creating state-of-the-art recording and practice facilities. There is, however, still a need to continue to facilitate and resource opportunities for students to perform, learn and develop with the use of a purpose-built auditorium.
That's why the University is investing in a new teaching and performance centre, soon to break ground on the south side of campus, which will house a 400-seat performance auditorium with space for a 70-piece orchestra as well as three lecture theatres with a capacity for more than 1,000 students, and multiple smaller seminar facilities.
Not only will students from all disciplines be able to learn, work, perform and enjoy this fantastic space, but alongside community groups and organisations, we aspire for this centre to contribute to Liverpool's vibrant cultural offering.
It's truly a symphony in the making but we need your help to finish it. You can find out more about the project on our dedicated pages here: www.liverpool.ac.uk/symphony.