Learning from your example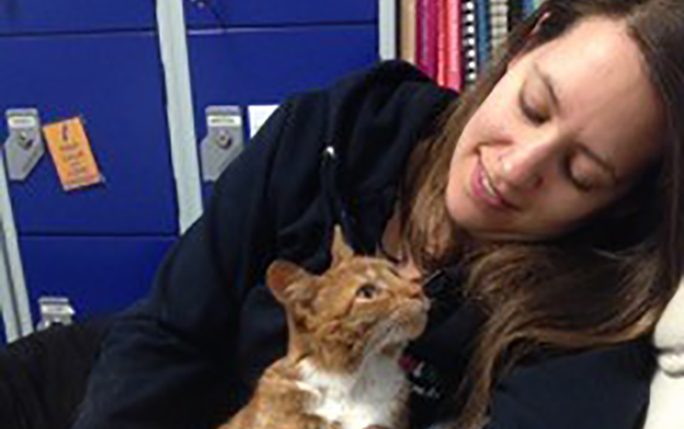 When giving to Liverpool, you strengthen the cycle of generosity. This is one graduate's story of giving back.
Sophie Redfern (BVSc 2014) was in her final year of her Veterinary Science studies when she needed some extra help. She had been working nights as well as maintaining a gruelling schedule of hands-on clinical practice and lectures. Her studies were starting to suffer but, as a mature student, she needed to work as she didn't qualify for any aid.
Sophie described how the Harrison family's generosity years before made it possible for her to continue: "During my final year I still needed to work nights and weekends. It might not sound like a lot, but when you are doing a full day on clinical rotations with research to do for the next day, having to go to work between 7-11pm was an absolute nightmare!
"I applied to the Clare Harrison Memorial Fund for help during the revision period before finals. The support allowed me to quit my job and concentrate on revising for the final two months of my degree. If I hadn't received this gift, I can honestly say I would have failed.
"Today I am working at a small animal practice in York. If it wasn't for the Clare Harrison Memorial Fund I wouldn't be doing this job at all. I've recently made a donation to give back to the charity, I hope it makes as much of a difference for someone else as it did for me."
Thanks to donors like you, Sophie learned more than Veterinary Science at Liverpool; she learned the life changing power of a thoughtful gift.
To learn more about how you can start the cycle giving with Liverpool students, visit our scholarships page here.