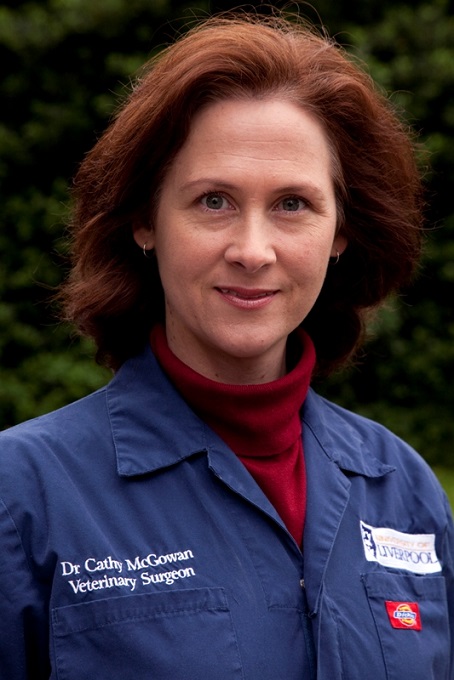 Professor Cathy McGowan
Head of Department of Equine Clinical Science and Director of Veterinary Postgraduate Education
BVSc DipVetClinStud MACVSc PhD DEIM DipECEIM FHEA MRCVS
0151 794 6041
Cathy graduated from the University of Sydney in 1991 where she then went on to complete an Equine Internship followed by a PhD in Equine Exercise Physiology. After 3 years working in predominantly equine practice in Australia, Cathy was appointed a Lecturer in Equine Medicine at the Royal Veterinary College, UK. She then worked as a Senior Lecturer at the University of Queensland and Clinical Teacher at the University of Helsinki before being appointed as Director of Professional Studies at the University of Liverpool in 2008. In 2013 Cathy was appointed to a personal chair at the University, and in 2014 she was appointed as the Head of the Equine Division of the Veterinary School. Since 2016 she has been Head of the Department of Equine Clinical Science.
Cathy holds the RCVS and European Diplomas in Equine Internal Medicine and is an RCVS Specialist in Equine Internal Medicine.
Clinical Interests
- Equine internal medicine
- Endocrinology
- Exercise physiology and poor performance
- Laminitis
- Muscular disease
Teaching Responsibilities
- Member of The Institute of Learning and Teaching in Higher Education (ILT) by examination
- Fellow of the Higher Education Academy (FHEA).
- Responsible for undergraduate and postgraduate teaching of equine internal medicine.
- Director of postgraduate programmes in Veterinary Professional Studies, Veterinary Business Management & Veterinary Physiotherapy
- Overall Director of Postgraduate Education in the Institute of Veterinary Science.
Research Interests
- Equine exercise physiology and performance
- Physiotherapy and rehabilitation
- Equine metabolic disease
- Equine laminitis
- Aged horses
- Gastric ulceration
Cathy is Senior Editor of the textbook Animal Physiotherapy: Assessment, Treatment and Rehabilitation of Animals (1st and 2nd editions) and Co-Editor of the second edition of text The Athletic Horse: Principles and Practice of Equine Sports Medicine and has over 120 research publications in the peer-reviewed literature.