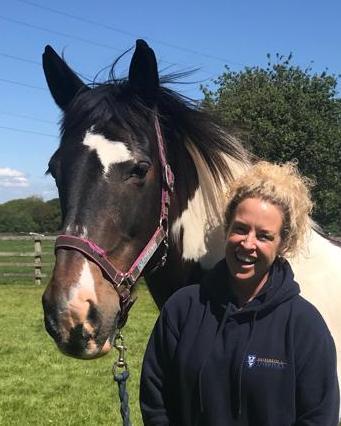 Jayne Tansey
Jayne is our Yard manager at Leahurst and has been with us for over 16 years. Jayne previously worked on Event yards, including one in Germany for a German Junior team rider, as well as for a rider who competed in numerous Olympics and world games. Whilst working with us, Jayne has had the opportunity to groom at the Patroni European Championships and at the Beijing Olympics for the Irish team, as well as the opportunity to work as part of our veterinary team at the London Olympics in 2012.
Jayne had event horses herself and rode at advanced level (a long time ago) and competed at Bramham and Blenheim international. She now rides mostly lower level dressage and enjoys a more sedate life! She is pictured with one of our teaching horses, Thunder.
Zoe Hill
Zoe is a Yorkshire lass who studied Equine Studies at Craven College. Zoe then went on to complete her BHS exams training on a competition yard, before moving to the Wirral and completing her exams at Foxes Riding School. Zoe joined the Leahurst team in 2006 as an equine technician. Zoe has owned horses herself for 20 years and has a Section D which she shows locally. Zoe is pictured with one of our teaching horses, Boo, who came to us as a retiree from the Merseyside Mounted Police.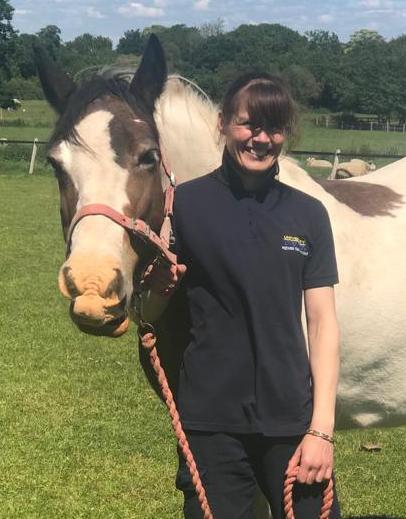 Anna Sharp
Anna grew up in Lancashire and at a young age started riding at the local riding school. She got her first pony when she was about twelve years old and joined the local riding clubs and pony club. She competed in various disciplines and was on the area pony club horse trials team. On leaving school, Anna completed a two year YTS scheme at a riding school where she gained her BHS AI qualification. She then went to Bishop Burton Agricultural College and completed an Advanced Diploma in Equine and Business Studies. Anna continued to be an active member of the pony club and gained her PC H Test whilst at college. After leaving college, Anna helped run a riding school for a number of years. Anna still competes her own horse in affiliated working hunter classes and on the showing circuit. She met her partner, Wirral based Farrier Steven Smith, in 2002 and relocated to the Wirral shortly afterwards and began working for us at Leahurst. Anna is a trained MRI technician and is our MRI supervisor as well as being a valuable member of our yard team. Anna and Steve now have three young children and Anna enjoys riding her Connemara pony and doing the odd competition around family life. Anna is pictured with one of our teaching horses, Tilly, who is a firm favourite due to her calm and patient nature!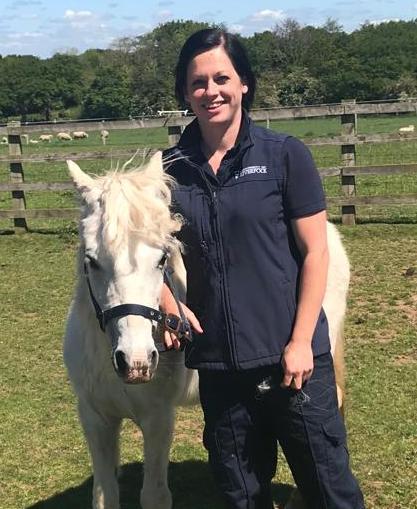 Leanne Robinson
Leanne grew up in a family with horses and her first job was a Sunday job working at Storeton Hall livery aged 14. She then went full time after leaving school. Leanne left Storeton to work as an office junior in a local Solicitor's from age 17 for a year before joining the Leahurst yard team. She has been at Leahurst since she turned 18 and during this time she has completed an Artificial insemination course. Leanne is pictured with one of our teaching ponies, Princess, who can be quite the character!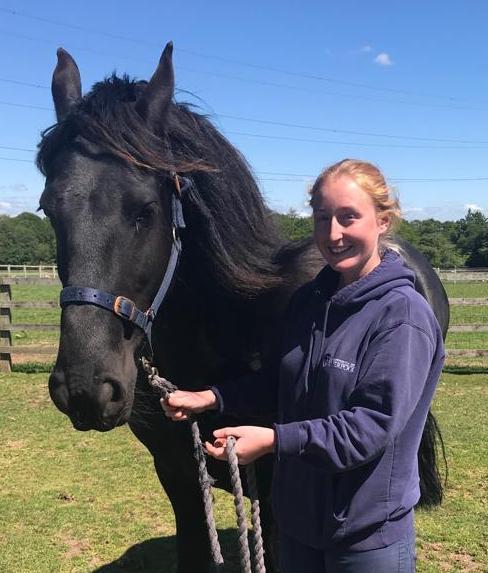 Bethan Hughes
Beth attended Reaseheath college on leaving school where she completed a 2 year course in Horse Management and achieved her BHS stage one. After college, she worked for a working hunter producer and showjumper, where she was the travelling groom for their daughter who was an international showjumper. She has groomed at a number of competitions abroad, one of these being Vilamoura. Beth started working at leahurst in 2017 to cover maternity leave, which she has thoroughly enjoyed and has learned a lot. She got her first pony, Kandy, when she was 6 years old and Kandy still lives with Beth alongside her other mare, who Beth competes and showjumps with. She is pictured with one of our teaching horses, Lexi.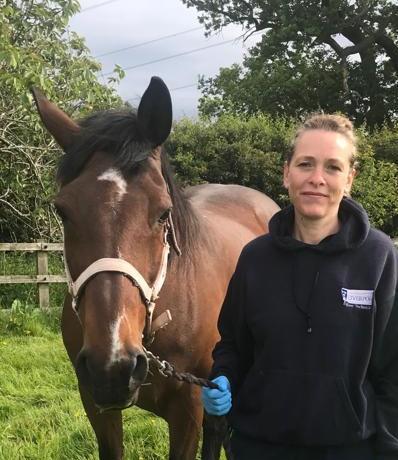 Rachael Hirst
After leaving school, Rachael trained at Foxes Riding School and gained BHSAI qualification and NVQ assessors certificate. She went on to train students to qualify for their BHS exams and continued teaching at the riding school alongside competing her own horse at BE . Rachael joined Leahurst in 1999 as a yard technician , and has since moved to part time. She now divides herself between work and family commitments. She enjoys grooming for her daughter who has taken on the competing role instead. Rachael is pictured with one of our teaching horses, Knotty, who is a favourite amongst the staff.