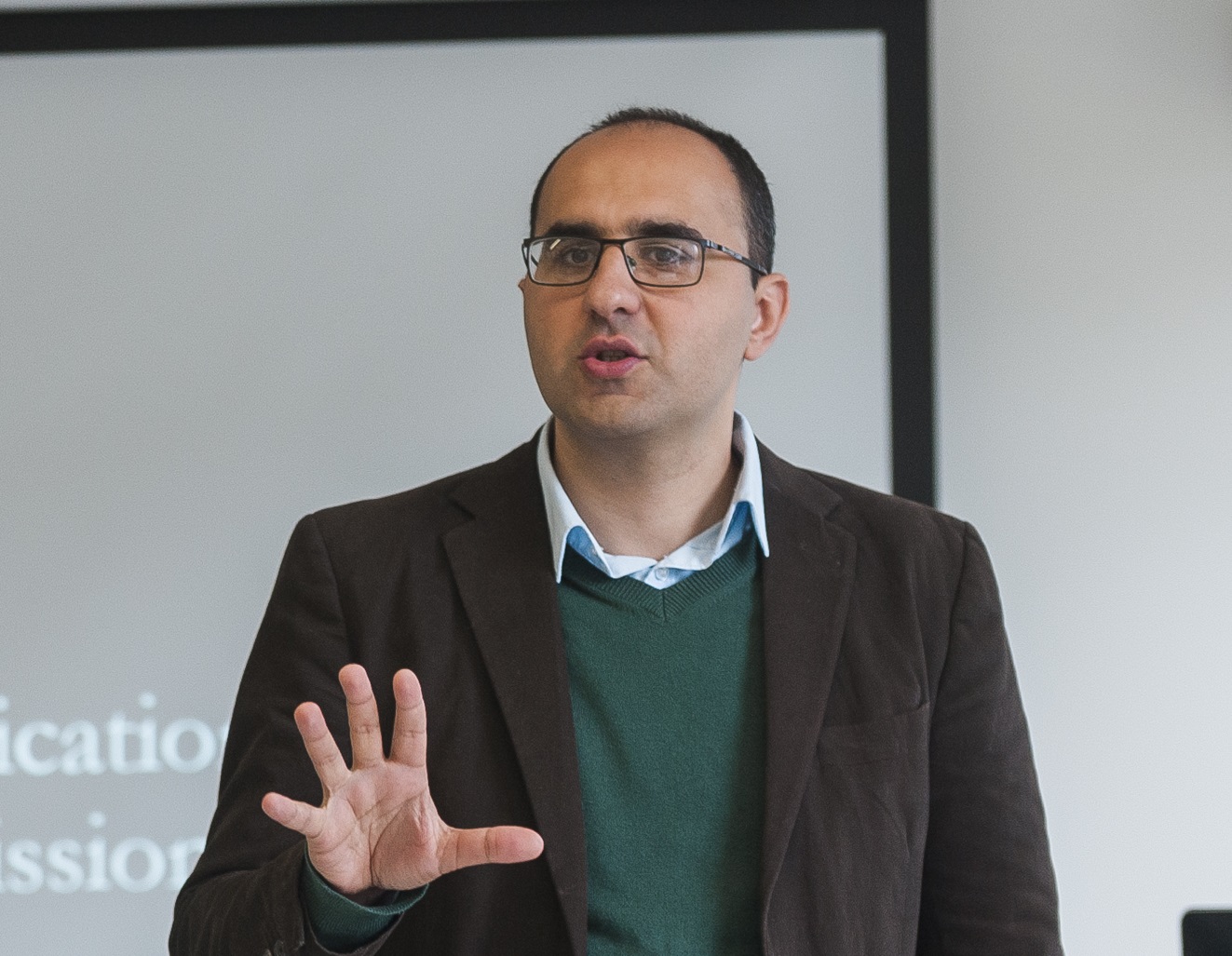 Dr
Rudi
Palmieri
BA, MSc, PhD
Lecturer in Strategic Communication
Communication and Media
Biography
Born in Switzerland in 1981, Rudi Palmieri (PhD in Communication Sciences) is Lecturer in "Strategic Communication" at the University of Liverpool (UK) since 2015. Previously, he was teacher and post-doctoral researcher at Università della Svizzera italiana (Lugano), where he is currently guest-lecturer of Argumentation in Finance. He was visiting fellow researcher (Aug. 2009 –Jan. 2010) at the University of Amsterdam (Department of Speech Communication, Argumentation Theory and Rhetoric), with a SNSF-funded grant (Fellowships for prospective researchers).

The main subjects of his research are (a) financial and business communication, which he approaches by privileging a discourse-analytic perspective, (b) argumentation theory, with a particular interest in the reconstruction of the inferential configuration of arguments (or argument scheme); (c) the analysis and evaluation of argumentation structures and argument schemes in institutional contexts of strategic communication, such as finance, politics and media. On all these topics, he has taught several courses at both Master and Doctoral levels. Currently, he is developing research projects on two axes: (1) the relationship between argumentation and trust dynamics in crisis communication and the role of argumentation in restoring organizational trust; (2) the integration of argumentation theories in public relations research and in the emergent narrative perspective to accounting communication.

In 2015, he won the Ambassador Award granted by the Association for Business Communication (www.businesscommunication.org/page/ambassador-award).

In February 2014, he organized the first international conference on "Discourse Approaches to Financial Communication" (www.mfc.usi.ch) which brought together scholars in Finance, Accounting, Linguistics, Argumentation and Rhetoric, interested in the study of financial communication from a text and discourse perspective.

From 2009 to 2012 he coordinated the SNSF-funded doctoral program Argumentation Practices in Context (Argupolis). From 2012 to 2015, he was the coordinator of the Master in Financial Communication, directed by prof. Andrea Rocci at USI (www.mfc.usi.ch).

He is part of the Editorial Board of the "Journal of Argumentation in Context" and of the Scientific Committee of "Cogency. Journal of Reasoning and Argumentation". He is member of the "Association for Business Communication" (ABC), of the "International Learned Institute for Argumentation Studies" (ILIAS), and of the "International Society for the Study of Argumentation (ISSA).

---