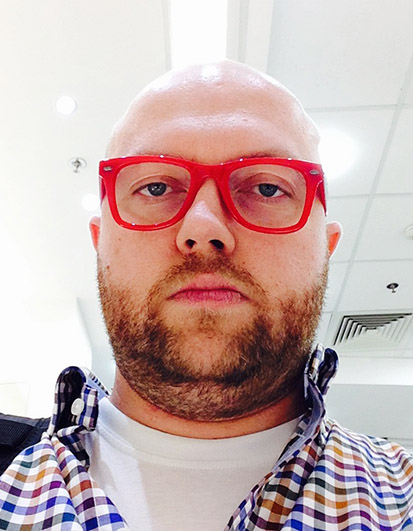 Professor
Michal
Krzyzanowski
MA, PhD, D.Litt. (Habil)
Communication and Media
About
Personal Statement
Michał Krzyżanowski joined University of Liverpool's Communication & Media Department as its Chair and Head of Department in 2017, and since 2018 has been an affiliated Research Chair.

He was previously the founding Director of the Communication & Media Department's internationally renown research group in Discourse & Society, currently active under the name 'Discourse, Data & Society'.

Since 2020 Michał has been holding the Chair as well as leading Media and Communication Studies at the School/Department of Informatics and Media at the prestigious Uppsala University, Sweden.

Michał is the Editor-in-Chief of the Journal of Language and Politics which is currently among the leading journals in critical discourse studies of political, mediated and digital communication. He is also co-editor of the book series Bloomsbury Advances in Critical Discourse Studies and sits on a number of editorial boards including of such journals as Critical Discourse Studies or Social Semiotics or book series such as DATA Browser.

Michał also has extensive experience in knowledge exchange work and engagement with policy and industry. He has previously collaborated with national and international media organisations (e.g. Financial Times, Swedish Public Television SVT, TOK FM Radio Poland), with politics & policy-makers (e.g. the European Commission or the European Parliament) and with national and international non-governmental sector (e.g. Save the Children foundation, Stockholm; Institute for Public Affairs, Warsaw; Hrant Dink Foundation & Hate Speech Projects, Istanbul).

For more information about Michał's ongoing research, publications and activities please see his Google Scholar or his Twitter Profile.