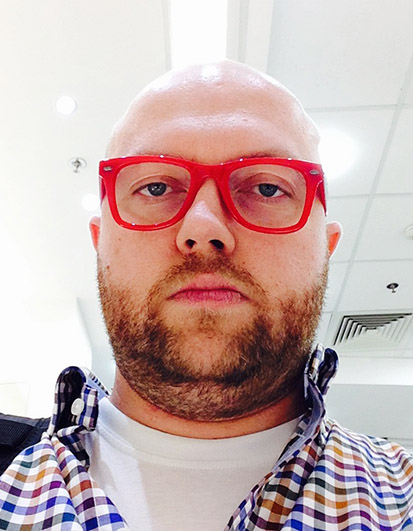 Prof
Michal
Krzyzanowski
M.A., PhD, Dr.Habil.
Chair in Communication and Media
Communication and Media
About
Personal Statement
Michał Krzyżanowski (MA, PhD, Dr. Habil.) holds a research appointment as Chair in Communication & Media at the University of Liverpool, where he was until recently the Head of Communication & Media Department and where he continues to lead the Discourse & Society Research Group. Since 2013 Michał has also held the Chair in Media and Communication Studies at Örebro University, Sweden. In 2018-19, he is also the holder of Albert Bonnier Jr. Guest Professorship in Media Studies at Department of Journalism, Media & Communication, Stockholm University, Sweden.

Michał is one of the leading and key internationally recognised experts in critical discourse studies. His key areas of interest are in political, policy and organisational communication as well as in media and journalism. He is particularly known for his work on right-wing populism, politics of exclusion, and anti-immigration rhetoric as well as for his research on neoliberal discourses and dynamics of democracy in the context of socio-political transformations. He is also widely recognised for his work on methodological innovations in qualitative research, including discourse-ethnographic analysis of organisational and journalistic practices or discourse-conceptual analysis of dynamics of policy and political discourse.

Michał's research is strongly interdisciplinary and critical in nature. It contributes to, inter alia, communication and media studies, political research, sociology, immigration studies, linguistics and European studies. His work links spotlight on international contexts (e.g. EU) with that on national milieus (UK, Austria, Poland or Sweden) while often applying a comparative perspective.

Michał is the Editor-in-Chief of the Journal of Language and Politics, a leading international and interdisciplinary journal specialised in critical analysis of political communication, media discourse & public language. He is also a co-editor of the book series Bloomsbury Advances in Critical Discourse Studies. He sits on a number of editorial boards including in such leading journals as, inter alia Critical Discourse Studies or Social Semiotics or such transdisciplinary book series as DATA Browser.

Michał is a regular keynote and plenary speaker at major conferences and symposia in communication, media and discourse studies in Europe and beyond. He also holds frequent guest lectures and doctoral training workshops at key academic institutions in Europe and the USA. For a number of years, he has also been a core faculty member at the Summer Schools in Methods and Techniques of the European Consortium for Political Research (ECPR) where he teaches very popular courses on Analysing Discourse & Politics.

For more information about Michał's work, please consult his Google Scholar Profile as well as the 'Research', 'Publications' and 'External Engagement' links above. Further Information about current activities and events is also available from Michał's Twitter Profile.
---