What Next?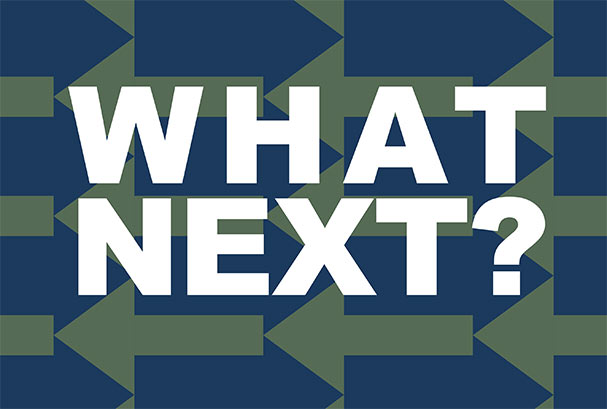 Your WHAT NEXT? Careers Day will be held in the School this Thursday, 28th February. This is the first of two events which aim to introduce Third and Fifth Year architecture students to the art of successfully securing employment. Practitioners and staff will be available to provide first hand tips and advice.
There will be a series of lectures in the Reilly Room and, running concurrently, sign up and drop-in sessions held in the Stirling where you can receive advice on your portfolio or Curriculum Vitae.

Talks in the Reilly Room will be as follows:
10.00 Meet the Architects The architects participating in portfolio/advice sessions introduce themselves with a Q&A session.
11.00 Moira Mccaul (UoL Careers Advice) will give an introductory talk
11.30 Mark Jackson (the RIBA Policy and Public Affairs Advisor) will address the likely impacts of Brexit and practical measure to mitigate risks of Brexit . He will also present the most up to date information about impact on professional status and how RIBA is lobbying government to protect reciprocal recognition in any eventuality .All welcome .
2.00 Chris Fawn (UoL International Team) will speak about working Visas for international students
2.45 Asterios Agkathidis talks about the MA Course
3.15 Katerina Antonopoulou talks about the MArch Course
3.45 Peter Farrall gives Year Out and PEDR advice
5.00 Geoff Rich (Feilden Clegg Bradley Studios) will talk on Creative Re-Use BUDDEN LECTURE THEATRE
Sign up sessions in the Stirling will include the practitioners -such as Dave King (Shed KM), Jasmin Eastwood and Stuart Pavitt (both Shepherd Robson)- and practitioner teachers.
Sign up lists will be posted on the notice boards in Stirling.