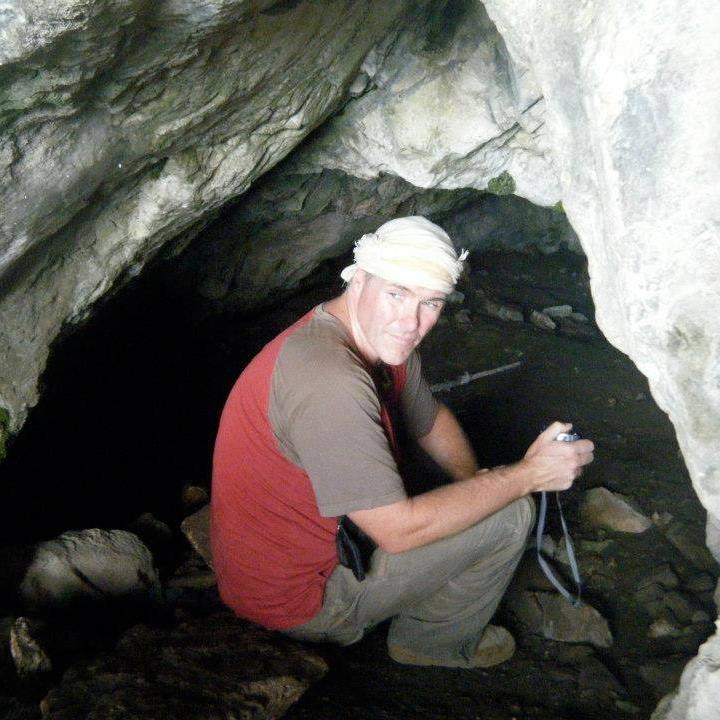 Dr
Alan
Greaves
BA MA PhD PFHEA
Senior Lecturer
Archaeology, Classics and Egyptology
Biography
Personal Statement
I am passionate about teaching and researching the archaeology of Turkey. My research focuses on the Bronze Age-Iron Age Anatolia (modern Turkey) and its role as a bridge between the cultures of East and West, both ancient and modern. I also work on Archaic Greek archaeology, especially colonisation, economy and religion. I am currently the Chair of Mediterranean Archaeology Research Group.


Key research interests:

Archaic Greece, Ionia, Miletos, migration, cult, Anatolia.
Heritage conservation, heritage education, digital conservation, digital imaging.

Current research students:

J. Brendan Knight
Dan Socaciu

Past research students:

Kostas Georgopoulos -Mycenaeans and Hittites in Western Anatolia (graduated 2009)
Françoise Rutland - John Garstang & Turkey: A Postcolonial Reading (graduated 2013)
Ali Çifçi - Between East and West: A Socio-Economic History of Urartu (graduated 2013)
Megan Thomas - Geomagnetism Secular variation curve for Turkey (graduated 2014)
Helen Murphy-Smith - Population of vicus communities in Roman Britain (graduated 2017)
Kanokporn Nasomtrug - (Self-)Documentation of Thai Communities (graduated 2017)


Postdoctoral staff supervised:

Dr Françoise Rutland
Dr Sarah Duffy

I am the director of the Caltilar Archaeology Project. This is a large-scale multi-disciplinary survey project of two prehistoric settlement mounds (hoyuks) in the mountainous region of SW Turkey known as Lycia in antiquity.

Personal Distinctions
Lecture (Invitation to Speak, Leeds University 2019)
Lecture (Invitation to Speak, Institute of Classical Studies London 2018)
Lecture (Invitation to Speak, Centre for Studies in Social Sciences Calcutta 2018)
Lecture (in Turkish) (Invitation to Speak, Gaziantep University 2018)
Lecture (in Turkish) (Invitation to Speak, Istanbul University 2018)
Lecture (in Turkish) (Invitation to Speak, Mimar Sinan University, Istanbul 2018)
Lecture (Invitation to Speak, Koç University, Istanbul 2018)
Lecture (Invitation to Speak, Reading University 2018)
Lecture (Invitation to Speak, Roehampton University 2017)
Lecture (Invitation to Speak, Middle East Technical University 2017)
Lecture (Invitation to Speak, British Institute in Ankara 2017)
Lecture (Invitation to Speak, York University 2016)
Lecture (Invitation to Speak, Chartered Institute for Archaeology (CIfA) 2016)
Lecture (Invitation to Speak, Istanbul Technical University 2014)
Lecture (Invitation to Speak, Positive Care Partnership (Mersey Care NHS Trust) 2014)
Lecture (in Turkish) (Invitation to Speak, Akdeniz University 2014)
Lecture (in Turkish) (Invitation to Speak, Zeugma Mosaic Museum, Gaziantep 2014)
Lecture (Invitation to Speak, British Institute at Ankara 2014)
Lecture (Invitation to Speak, Koç University, Istanbul, Turkey 2013)
Lecture (in Turkish) (Invitation to Speak, Mugla University, Mugla, Turkey 2013)
Lecture (Invitation to Speak, Cambridge University 2013)
Lecture (Invitation to Speak, Netherlands Institute in Turkey 2013)
Photographic Exhibition (Fethiye Museum 2012)
Lecture (in Turkish) (Invitation to Speak, Ölüdeniz Town Council 2012)
Lecture (Invitation to Speak, Istanbul Technical University 2012)
Lecture (Invitation to Speak, German Archaeological Institute, Istanbul 2012)
Lecture (in Turkish) (Invitation to Speak, Istanbul University 2012)
Senior Visiting Fellowship (Research Centre for Anatolia Civilisations, Koç University, Istanbul 2012)
Lecture (Invitation to Speak, Research Centre for Anatolian Civilisations 2012)
Lecture (Invitation to Speak, Cambridge University 2012)
Lecture (Invitation to Speak, Oxford Brookes University 2011)
Staff Development Workshop (Invitation to Speak, University of Liverpool 2011)
Lecture (Invitation to Speak, West Lancashire Archaeological Society 2011)
Photographic Exhibition (Invitation to Perform, FETAV 2011)
Lecture (Invitation to Speak, NCHP 2011)
Lecture (Invitation to Speak, University of Reading 2011)
Museum Exhibition (Invitation to Perform, Victoria Gallery & Museum 2011)
Lecture (Invitation to Speak, University of Reading 2011)
Lecture (Invitation to Speak, West Lancashire Archaeology Society 2010)
Lecture (Invitation to Speak, Cambridge University 2010)
Staff Development Workshop (Invitation to Speak, Manchester Metropolitan University 2010)
Staff Development Workshop (Invitation to Speak, Wabash College 2009)
Staff Development Workshop (Invitation to Speak, Manchester Metropolitan University 2009)
Staff Development Workshop (Invitation to Speak, DePauw University 2009)
Lecture (Invitation to Speak, Sheffield University 2008)
Workshop (Invitation to Speak, Prindle Ethics Institute 2008)
Lecture (Invitation to Speak, Oriental Institute, Chicago 2008)
Lecture (Invitation to Speak, Oxford University 2008)
Staff Development Workshop (Keynote Speech, DePauw University 2008)
Lecture (Invitation to Speak, Purdue University 2008)
Lecture (Invitation to Speak, DePauw University 2008)
Lecture (Invitation to Speak, University of Chicago, Institute of Education 2008)
Lecture (Invitation to Speak, Cambridge University 2007)
Lecture (Invitation to Speak, Newcastle University, New South Wales 2006)
Lecture (Invitation to Speak, Melbourne University 2006)
Lecture (Invitation to Speak, Melbourne University 2006)
Lecture (Invitation to Speak, Archaeological Institute of Australia 2006)
Lecture (Invitation to Speak, Sydney University 2006)
Staff Development Workshop (Sydney University, Institute of Education 2006)
Lecture (Invitation to Speak, Macquarie University 2006)
Sir Alastair Pilkington Award (University of Liverpool 2005)
Lecture (Invitation to Speak, Durham University 2005)
National Teaching Fellowship Award (Higher Education Academy 2005)
Holgate Visiting Fellowship (Competitive Fellowship, University of Durham 2005)
Lecture (Invitation to Speak, School of Oriental and African Studies, London 2004)
Lecture (Invitation to Speak, Århus University, Denmark 2004)
Lecture (Invitation to Speak, Volos University, Greece 2004)
Lecture (Invitation to Speak, Bilkent University 2001)
Lecture (Invitation to Speak, Manchester University 2000)
---