Public Lecture - Registration now open!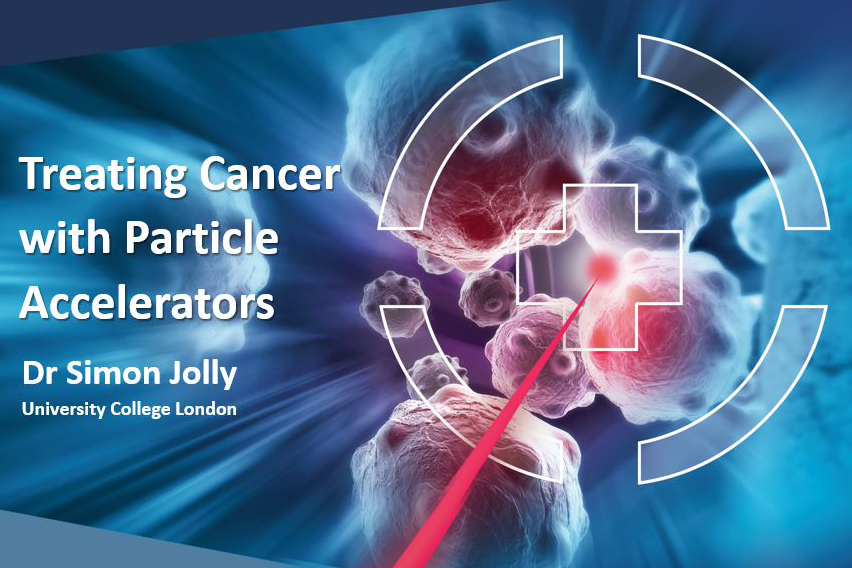 Have you ever wondered what connects the Large Hadron Collider to cancer treatment? Did you know that more than half of the world's particle accelerators are used not for fundamental physics research but in cancer treatment and other branches of medicine?
In his talk Dr Simon Jolly from the University College London will introduce some of the ways that particle accelerators are used in cancer treatment, from the most common radiotherapy gantries to the more advanced technology needed for proton beam therapy.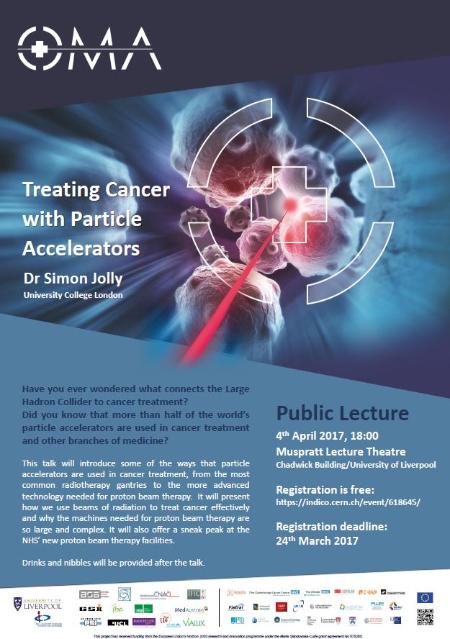 Participation is free, but you need to register to attend.
For more information and how to register please follow this link
Registration deadline 24th March 2017.
Drinks and nibbles will be provided after the talk. OMA Fellows from across Europe will join for discussions around medical accelerators and ion beam-based cancer therapy.
Download poster here