QUASAR Group Leader announced as Head of Liverpool Physics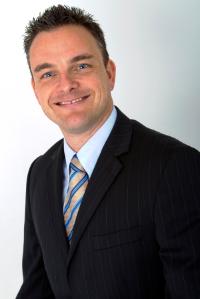 The University of Liverpool has just announced QUASAR Group leader Prof. Carsten P. Welsch as next Head of the Department of Physics. Following an international search process, he will take up this important role for a 5-year term later this year.
Professor Welsch's research covers the development and experimental exploitation of particle accelerators and light sources. He has a particular focus on the design and optimization of Frontier Accelerators, such as the Large Hadron Collider at CERN and its upgrade programs; Novel Accelerators, including dielectric laser accelerators and particle-driven plasma wakefield accelerators; Accelerator Applications with a focus on medical applications, laser applications and compact radiation sources. He has also initiated and coordinated the European Innovative Training Networks DITANET, oPAC, LA3NET and OMA from the Cockcroft Institute and has successfully completed a number of multimillion pound projects that link him to the world-wide accelerator community.
Prof. Welsch said: "I am delighted and honoured to accept this new role. It brings with it a number of challenges and I am keen to consolidate the work that the previous Head of Department, Prof. Touramanis, has already done."
He went on to say that "Liverpool is one of the UK's leading centres for physics research, with a proud history of discovery that goes back more than 100 years. The department is internationally known for its excellent research in particle and nuclear physics, condensed matter physics and accelerator science. I look forward to building on our reputation to enable world-class research, provide excellent teaching and continue to attract the very best students and researchers."