Vacancie: EU Project Administrator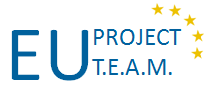 The EU Project TEAM based at the Cockcroft Institute, Daresbury is recruiting an EU Project Administrator.
The post would put you in touch with researchers from all over the world and give manifold opportunities for professional development. You will provide a high level of administrative support to the EU projects oPAC and LA³NET, coordinated by the QUASAR Group.
You will have the ability to work in a challenging environment, building effective working relationships both within the Institute, School and across the University.
The post is available until 30th November 2015.
Please apply early - closing date for applications is Thursday 26th Feb 2015.
For more information and how to apply visit:
http://www.liv.ac.uk/working/jobvacancies/currentvacancies/clerical_secretarial/s-576879/