CST Training Day on Daresbury Campus
The QUASAR Group hosted a day-long training on the latest release of 'CST Particle Studio 2013' on Daresbury Campus on October 8th 2013. Emma Kowalczuk and Alex Ibbotson from CST, UK provided an introduction to the numerous features of this widely used simulation tool to participants from the Universities of Liverpool, Manchester and Lancaster, as well as from STFC/ASTeC.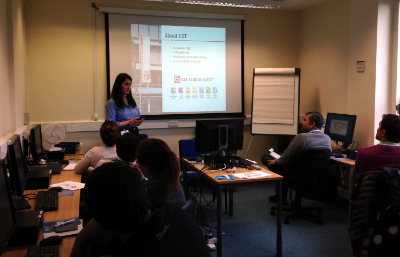 Topics covered include:
• Introduction to the CST front end
• Guidelines on meshing
• Modelling waveguide and cavities, Q factor calculations
• Solvers
• Ports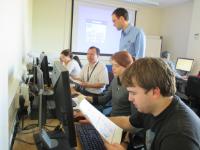 Participants were impressed by the many new features and thoroughly enjoyed the opportunity to discuss their R&D challenges with the two expert trainers.
Many thanks to CST for offering this course !