Spotlight on the Project T.E.A.M. – Ricardo Torres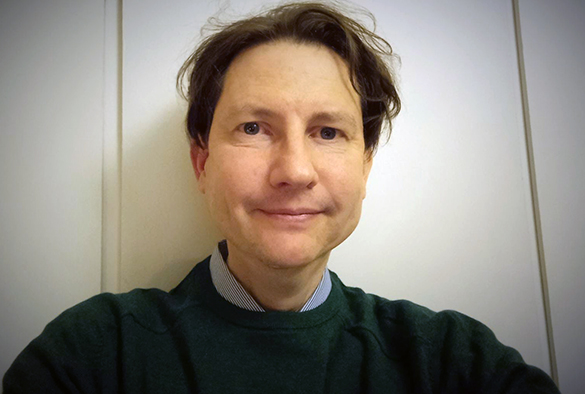 The QUASAR Group Project T.E.A.M. deals with large international projects in accelerator science. It specializes in project management, interdisciplinary training, research dissemination and outreach to maximize the impact of projects.
In this Spotlight series we are bringing its activities and the role of our team members closer to you than ever before and hope that you get a better idea about the fascinating work of our Project T.E.A.M.
For this interview we have spoken with Ricardo Torres who joined the QUASAR Group in 2015 as project manager for the oPAC network. Since then, he has served as scientific communications officer for the EuPRAXIA and EuroCirCol projects and has organised numerous outreach projects and events on accelerator science for schoolchildren. Currently he manages the project OMA as well as AWAKE-UK.
How did you end up working in the project T.E.A.M.?
"This is a long and convoluted story but, basically, I was a researcher in laser physics and I ended up working for a big laser research laboratory in Spain where we were studying laser-driven proton acceleration. I was supervising a PhD student who was a fellow of the Marie Curie Initial Training Network LA3NET, on laser applications for particle accelerators, which was coordinated from the University of Liverpool. That is how I came to know the T.E.A.M. and its activities. Then I got tired of Spain. I wanted to come back to the UK where I had done my postdoc, as I loved the weather and the food –just kidding- I liked the lifestyle and the work ethos, so when I saw a vacancy open up in Liverpool I went for it. As I said, I already knew the team and the projects, and what I had to do was not too different from what I was doing in Spain so the landing was relatively soft."
What is your role in the T.E.A.M.?
"I have worked for different projects over the last seven years and with each of them, the role was slightly different. With oPAC, OMA, and AWAKE-UK the job was to manage the project, liaise with the partners, organise events, make sure that the deliverables were met on time, writing the reports, and leading the wider communication of the project. In EuPRAXIA and EuroCirCol it was more contributing to the communication and dissemination of the project, producing promotional material and organising events. We also have a strong interest in science outreach and public engagement, and we have organised many activities for schoolchildren."
Ricardo Torres during an outreach event organised by the QUASAR Group.
What part of your job do you like the most?
"What I enjoy the most is working with colleagues from all over the world. The organisation of events is very stressful, but then it is very nice to see everything come together. Especially in large events like the Symposium "Particle colliders – accelerating innovation" where I had to coordinate a team of over 30 people and it ran like clockwork. I keep very good memories of the trips to the International Particle Accelerator Conferences (IPAC) in Korea, Canada, Australia... Again, it was hard work, but it was a privilege to travel around the world representing the University of Liverpool.
I also enjoy designing and creating teaching materials for outreach activities. I like physics, I like teaching, and I am a creative person so I just love applying my creativity to explain physics concepts. I am particularly pleased with the Surfatron that we have just launched. It all started when I was thinking on how to demonstrate the idea of wakefield acceleration and then I wrote a programme that I turned into a game. We presented it in Vancouver and Melbourne as well as many outreach events, and it was an instant success, not only with children but also with accelerator scientists!"
The Surfatron is now accessible online: https://www.liverpool.ac.uk/quasar/events/outreach_events/surfatron/.