Healthcare Instrumentation Workshop forms the basis for future collaborative projects and partnerships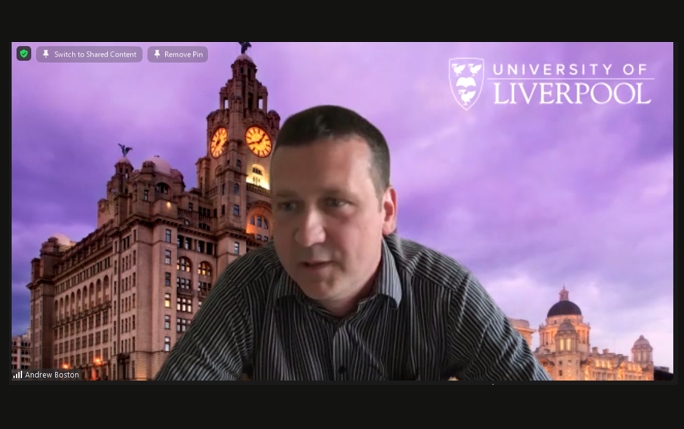 With a growing concern for safe and effective prevention of diseases, as well as diagnosis, treatment and rehabilitation, there has been a significant increase of investment in research and development of healthcare instrumentation in the UK.
With the purpose of identifying the key research challenges in this area, and build partnerships between the University of Liverpool and the UK healthcare industry, the Physics Department held a Healthcare Instrumentation Workshop, sponsored by the OMA network.
The online event took place on Thursday 22 April and attracted over 60 participants, including academics and representatives from companies developing or manufacturing medical instrumentation, and organisations using such devices in a clinical setting.
The workshop was conducted by QUASAR Group member Constantinos Astreos, Business Development Manager of the Physics Department, and Prof Carsten Welsch, who presented the department's technical capabilities.
A panel of experts, chaired by Phil Carvil, HealthTec Cluster Manager of STFC, explored the technological trends and challenges in healthcare instrumentation, and Constantinos Astreos gave an overview of research funding opportunities from STFC, EPSRC, the Industrial Strategy Challenge Fund, EU and CRUK.
The workshop continued with focused group discussions on different areas of future research development. The discussions revolved around the challenges of data science and artificial intelligence in healthcare instrumentation; the effective diagnosis and treatment of medical conditions; and the optimisation of sensor technologies for improved beam diagnostics and patient treatment planning in radiotherapy.
Constantinos Astreos said: "Collaboration between researchers and industry experts is essential if we are to tackle today's research challenges in healthcare. The workshop enabled the building of new relationships and exchange of ideas which we will form the basis of future collaborative projects and partnerships."
Prof Welsch, Head of the QUASAR Group and OMA Coordinator, added: "There are many healthcare challenges which require an interdisciplinary approach and in particular industry-academia collaboration under the guidance of clinical experts. Liverpool physics is in an ideal position to address these challenges given our unique capabilities, infrastructure and research activities. The workshop has allowed us to clearly define a list of healthcare instrumentation R&D priorities, as well as to establish and strengthen links with national and international partners."