QUASARS at IPAC'19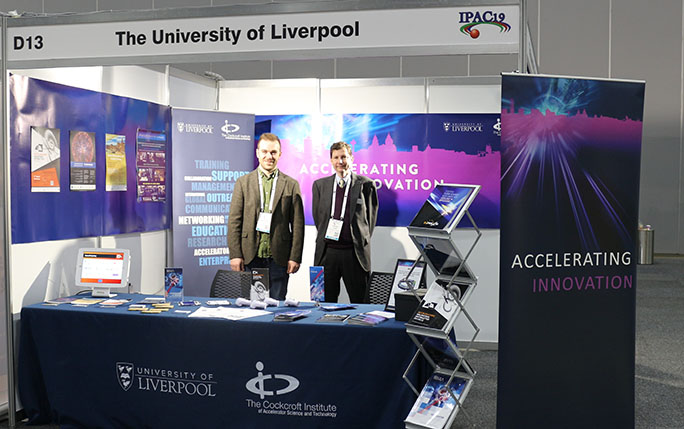 The world's largest conference on particle accelerators (IPAC'19) took place this year in the Australian city of Melbourne, from 19 to 24 of May. Over 1,000 delegates from five continents gathered in the Melbourne Exhibition Centre to hear about the latest advances in accelerator science through and intense programme of talks and poster sessions together with an industry exhibition.
Several members of the QUASAR Group attended this event and contributed to the scientific program. This included a dedicated stand in the exhibition area and more than two dozen posters covering the whole breadth of research of the QUASAR Group, from beam characterization and optimization of medical accelerators to novel beam diagnostic techniques, as well as design and optimization of international facilities such as ESS, SOLEIL, EuPRAXIA, ELENA, HL-LHC, and FCC.
The University of Liverpool has always obtained a high visibility in IPAC, being the only University with a stand in the industry exhibition. The stand was used to promote the many accelerator projects coordinated or participated by the group: OMA, AVA, LIV.DAT, EuPRAXIA and EuroCirCol, as well as our spin-out company D-Beam, specialized in advanced beam diagnostics.