STFC's Summer School in Artificial Intelligence and Machine Learning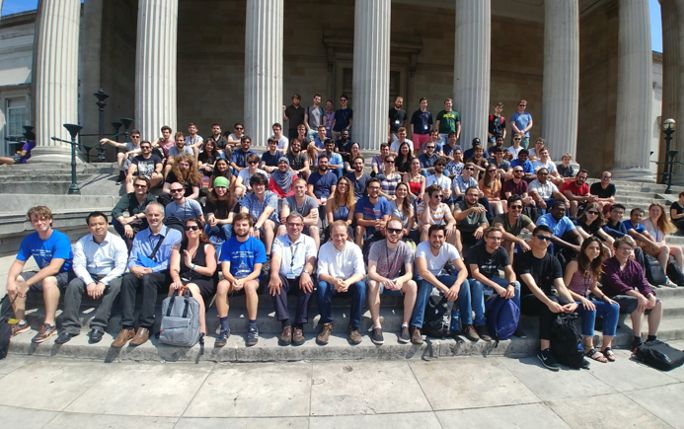 In late 2017, eight CDTs were initiated across the UK, comprising 19 institutions and 98 new PhD students. These CDTs aim to train the next generation of Data Scientists across a variety of disciplines to help in the effort of managing and manipulating our ever growing accumulation of data as a society.
This summer on July 17th - 25th one of the CDT institutions, University College London (UCL) hosted the 'STFC's Summer School in Artificial Intelligence and Machine Learning'. The week consisted of a mix between academic applications and talks with a big involvement from industry; Intel, Dell, ASI and NVidia hosted training and workshops.
QUASAR Selina Dhinsey attended the school and enjoyed a week long experience of learning, networking and involvement in the workshops. Dell hosted a hands-on workshop on Monday, in which the school split into eight teams to devise plans of action that use AI and ML to deal with real life problems. These were then pitched to a panel of 'dragons' for scoring. This event was well received and everyone enjoyed being able to work in a more practical and hands-on manner.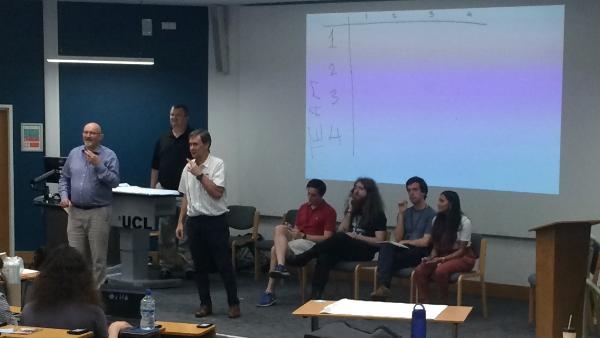 Each attendee of the school also presented a poster over three poster sessions held in the evenings. This was a great opportunity to discuss individual work with peers and colleagues, showcasing the variety of research ongoing throughout the eight CDTs. On thursday evening a quiz was hosted in which Liverpool students were split across two teams. They gave their all but sadly only managed to place joint 4th out of the 12 teams.
Saturday was cut short after a morning of lectures to host an outreach workshop for A-Level students. It consisted of demonstrating and interacting with Jupyter Notebooks in order to develop analysis of the ATLAS H->bb decay. The first approach used a more manual cut based approach, followed by the use of a neural net to automate the best cut. The summer school students really enjoyed interacting with the A-Level students and discussing all things science from general university advice to more specific particle physics interest and the LHC.
The conference dinner was held on a river boat cruise, accentuating a great week of learning coupled with uncharacteristically beautiful British weather. This was followed by a final day of lectures from ASI on unsupervised learning, KNN and tree based learning before everyone parted ways after an intensive week.
Further information can be found on the event's webpage: https://indico.cern.ch/event/702529/